Posts: 337
Joined: Sun Jan 05, 2014 9:16 am
Location: Another Beer Heaven - Flanders, Belgium.
Hello Oldhammerers!
May I present to you, my interpretation of a classic C34 Chaos Beastman Raider!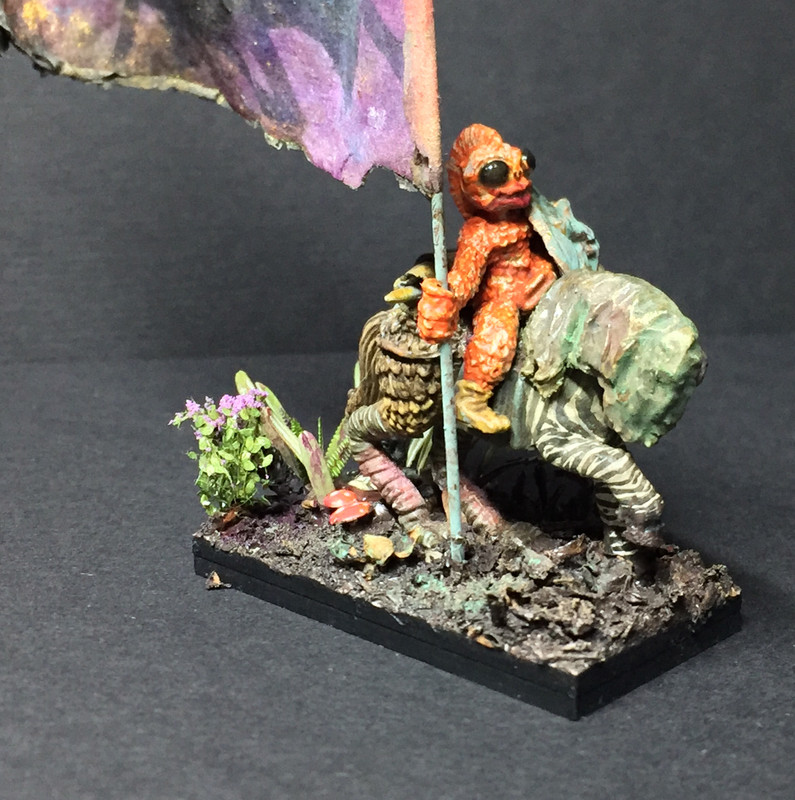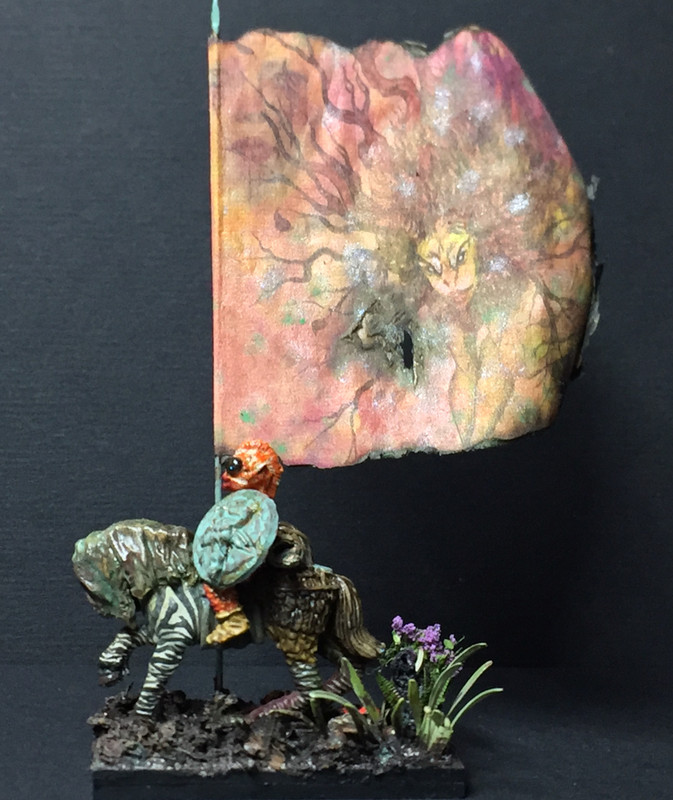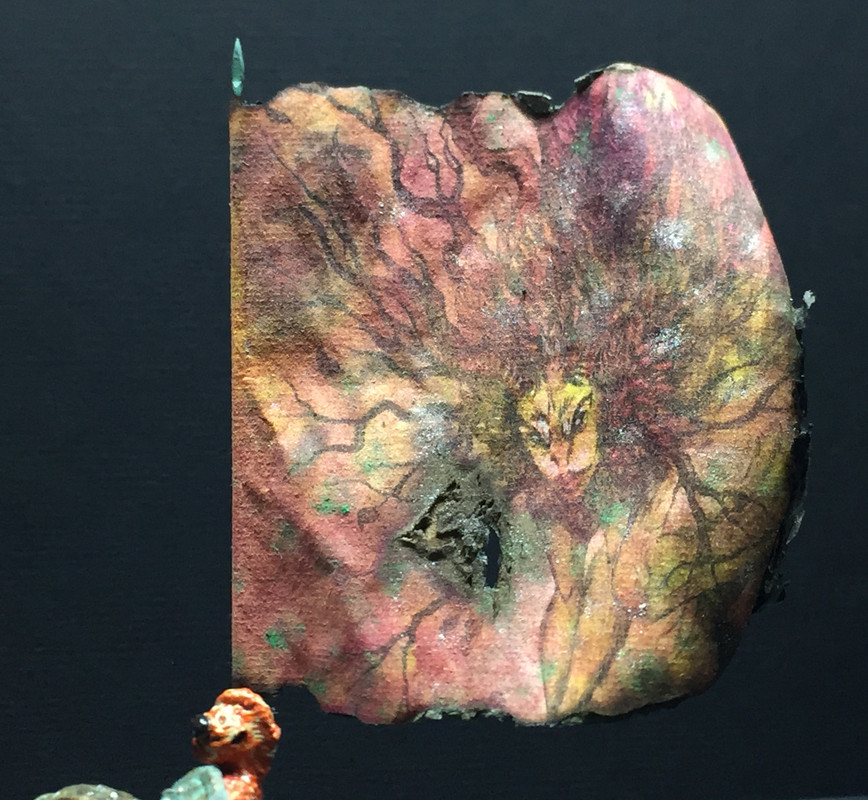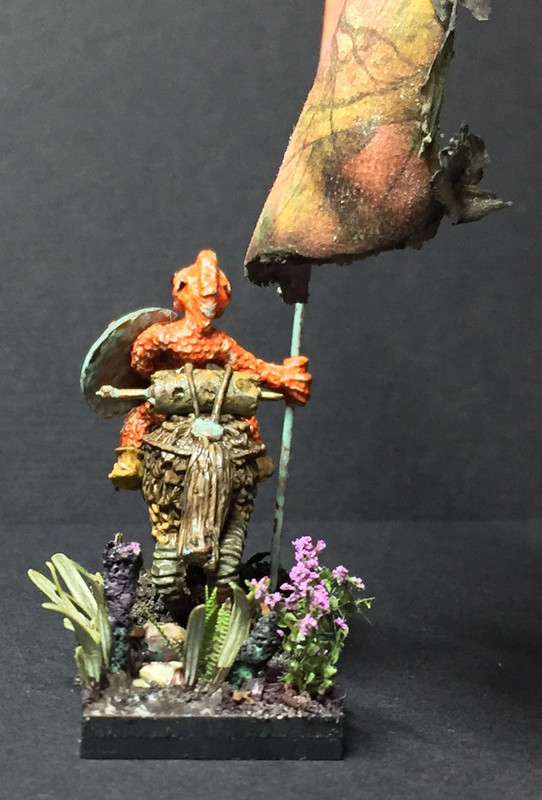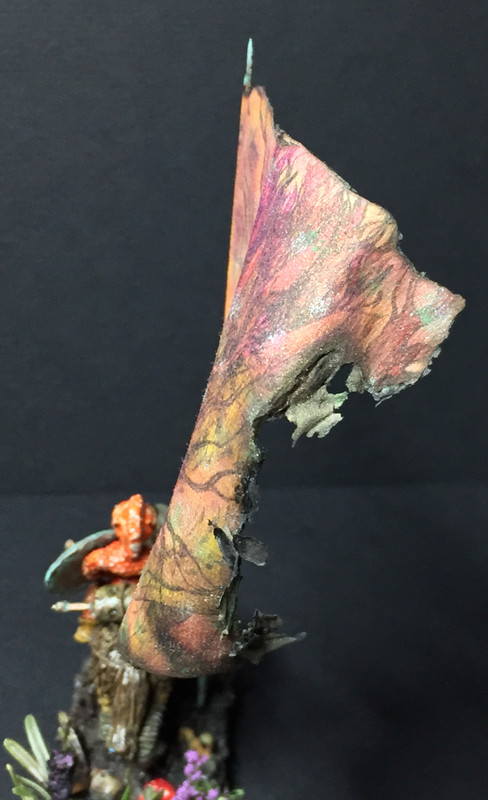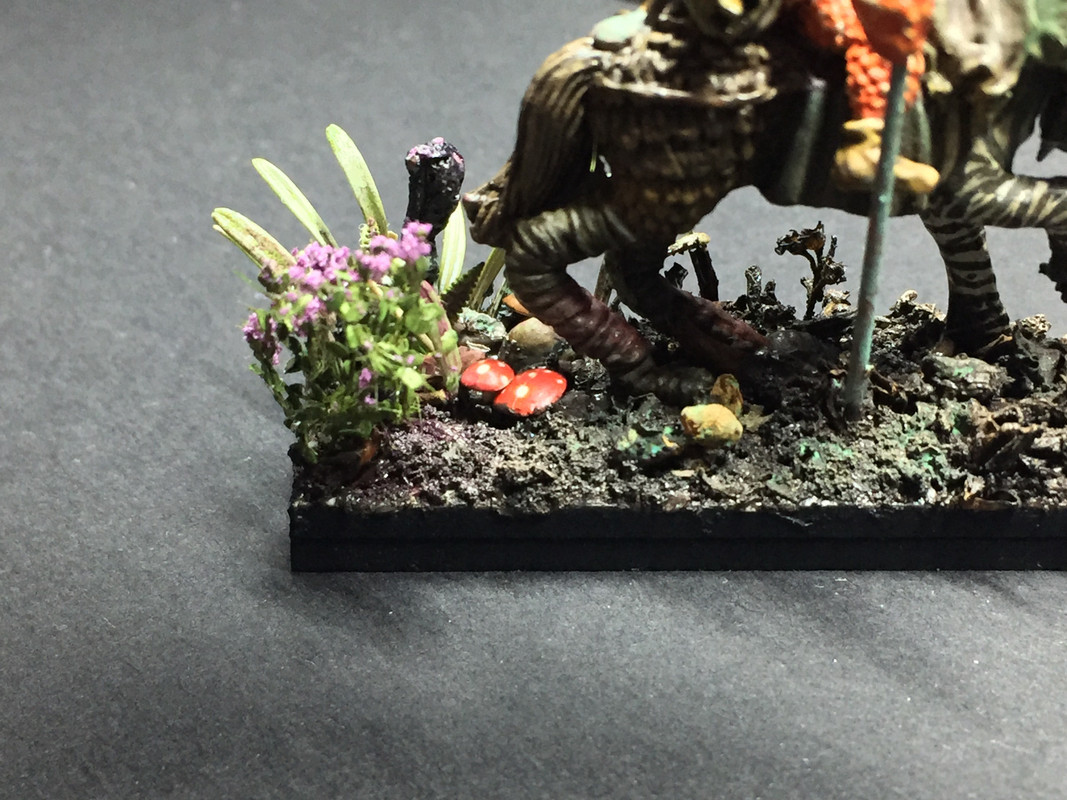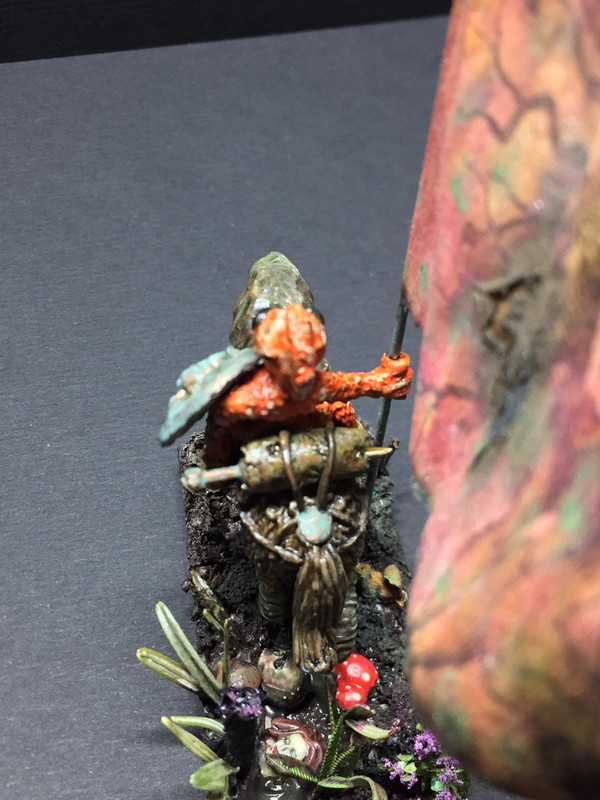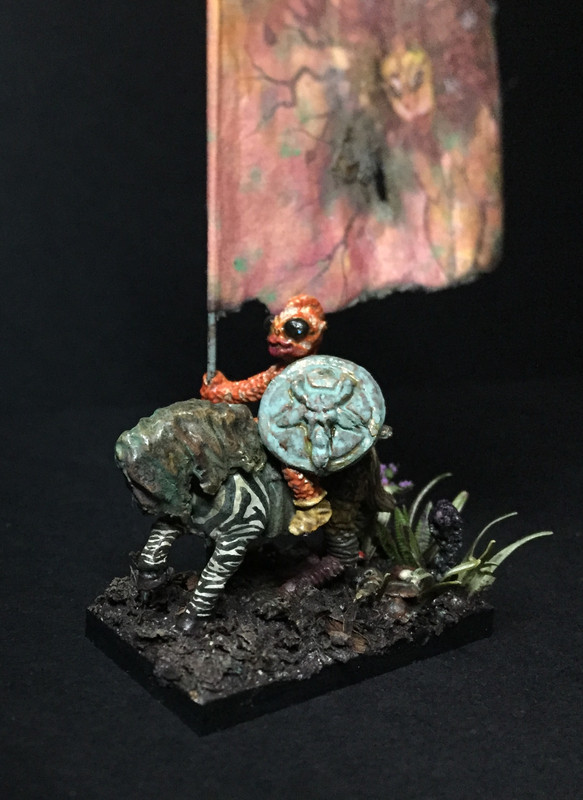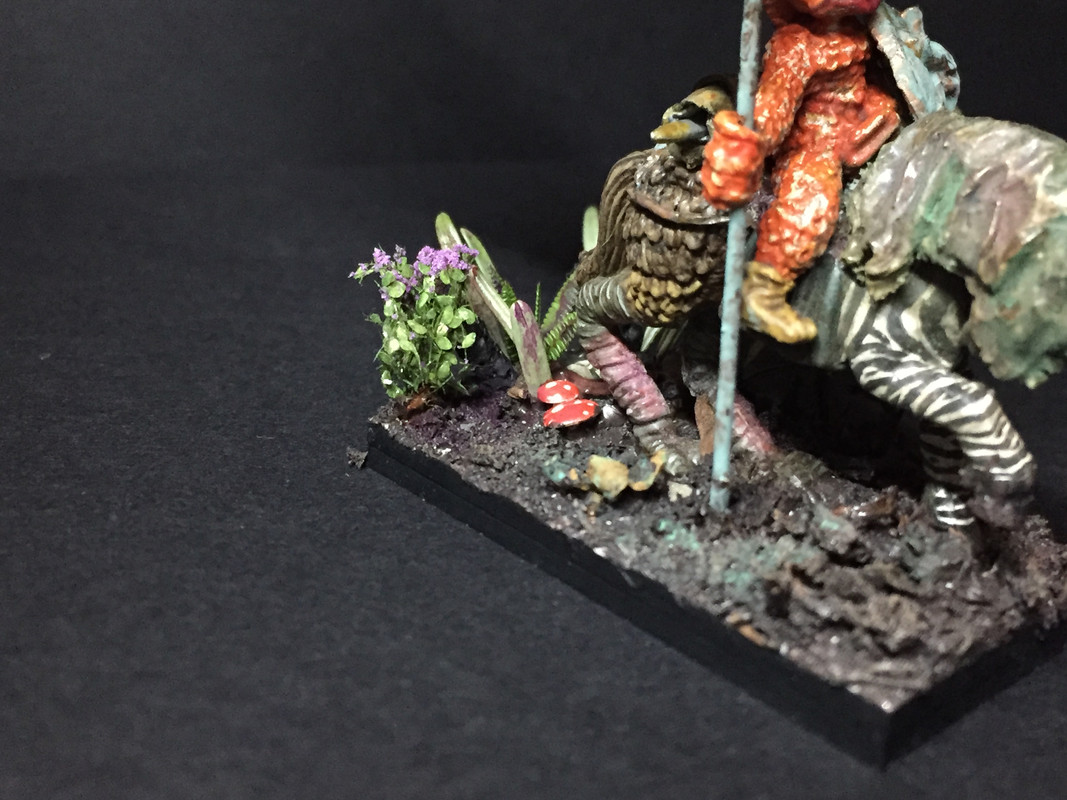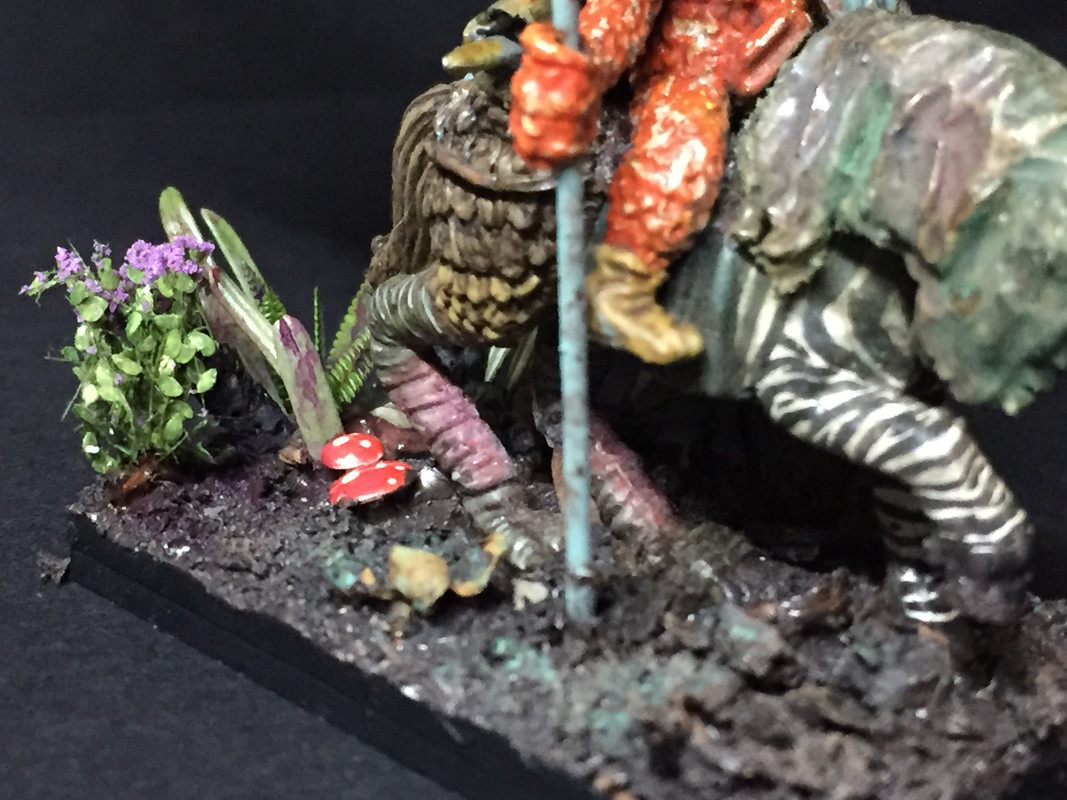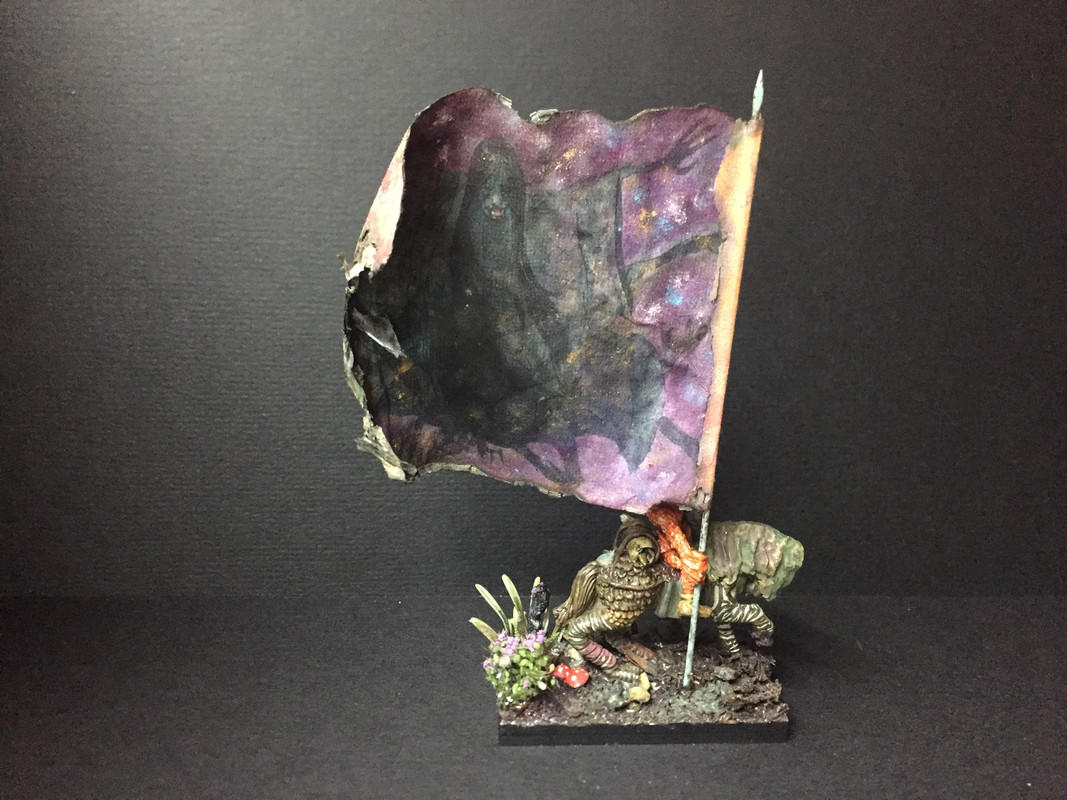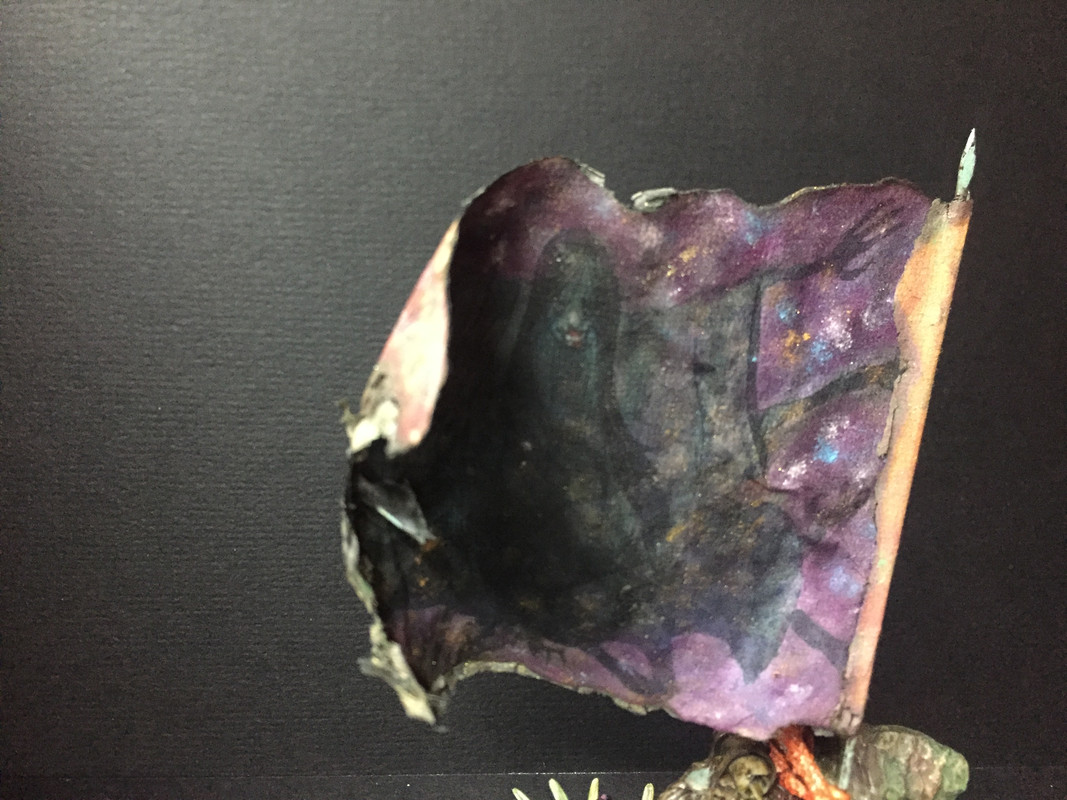 This is the first model of many which I sincerely hope to paint for a 2nd Edition Pre Slotta Chaos Army! I will most likely break down the project though in to smaller armies (suitable for Dragon Rampant) to increase variety and keep the mojo going!
This model, as said is from the C34 Beastman Raider line, the original models are here:
http://www.solegends.com/citc/c027beastmen/index.htm
The model I painted had a broken weapon, so I thought it a good opportunity to turn it into a Standard Bearer! I drilled out a hole in its hand and used a brass Pike I got from Gripping Beast to act as the banner pole. I wanted something mystical for the banner, so I looked in to Japanese and Welsh Creature Mythology! The finished banner is pastels onto Japanese rice paper, burnt with a lighter to give it a sense of use and battle damage. I love using rice paper for flags as you can sculpt into shape whilst its drying using PVA glue and it gives a real feeling of movement in the wind.
For the rider, I used references from Giant Squids, as I really liked the idea of a bright orange against the darker muted tones of the horse and base. I also used a shield from the SS1 Champions of Chaos set for the rider. The horse was painted using references from Zebras and Ostriches, I don't like the chain mail cover for the head, it looked odd, so I sculpted out of epoxy resin a hood to give it a sense of plague or infection. I also sculpted a blanket roll on the horses rump, as I want the army to have an on campaign feel to it.
Lastly was the base, I used a mixture of wood filler, Tea Clippings, Epoxy Resin and Pine Tree Needles to complete it!! I also added some Toad stalls and a little macabre pond containing a floating head.....
I hope you enjoy my rendition of this classic model.
Best Regards
Gary