Posts: 253
Joined: Mon Feb 10, 2014 5:53 pm
So I originally posted some of my work over in Painting & Modelling section, but have decided to start again over here in the Showroom. This will be mainly be my attempts to get as much of my Dwarf Throng painted up as possible. Over the years since I got back into painting I have struggled with the final look I was going for. This has mainly focused on the style of base/theme, shields and the actual finished paint scheme. For this year I decided to finally make up my mind and stick with it and just get a bloody move on. To this end and after much trail and error I managed to get a shield that I was happy with and reach a conclusion to both my bases and paint scheme.
Originally I went with a simple earth/tuff base, went with a rather muted yellow/green throng colour and used GW shields. However I firstly had to deal with GW removing the shields I needed, eventually I was able find a nice replacement from Foundry. I was never totally happy with the usual base style and after many a dead end I came up with the idea of a destroyed/looted/abandoned Dwarf Hold. This was achieved once I found a company called WILLS which make scenery for model railways and do a great range of stone flooring. Finally my Throng colour was yellow/green and I went with a muted highlight which looked nice but photo'd terribly, so after painting nearly 100 I changed my mind and went back and highlighted with much brighter colours. So now on to the pictures.
This first picture is a perfect example of my original work. Simple base and muted colours.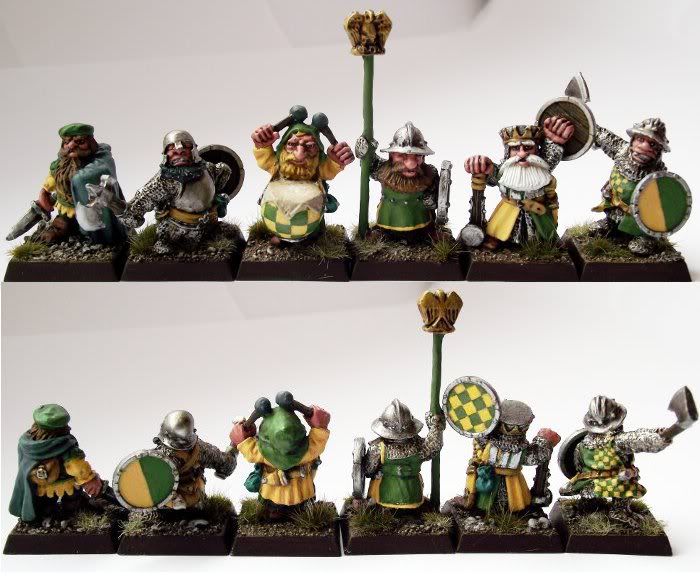 Now here's where I'm at after a few years.
And finally a little side project he doesn't really fit in with my theme but I loved doing him.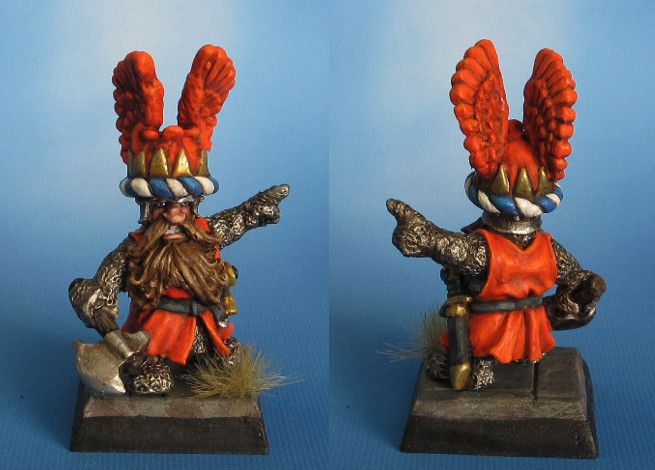 So there you go hope you like. I'll be honest this topic will probably not get updated that often as I will only (probably) post completed units.
Last edited by
dazza36
on Tue Jan 13, 2015 10:30 am, edited 2 times in total.