Posts: 444
Joined: Mon Feb 15, 2016 6:00 pm
Location: Scotland
As I've decided to stop practicing and do some proper figures I thought I would start this thread as a home for them.
I'm in the process of doing a "How to do Oldhammer" project but to avoid project doldrums I knocked up a couple of singles from parts lying about in the pile for a bit of light relief. The first finished is a walking head like the one on page 61 of Slaves to Darkness. He is plastic made from an Ogre Head and goblin feet.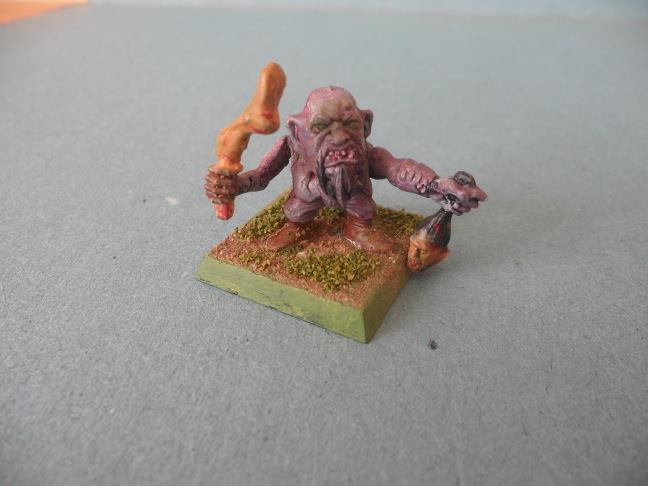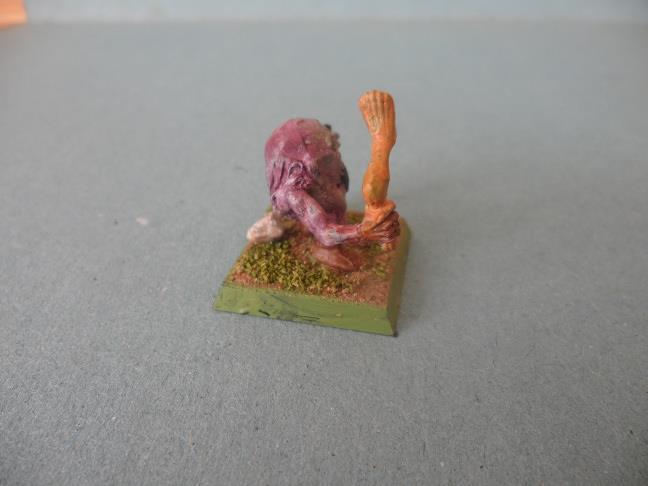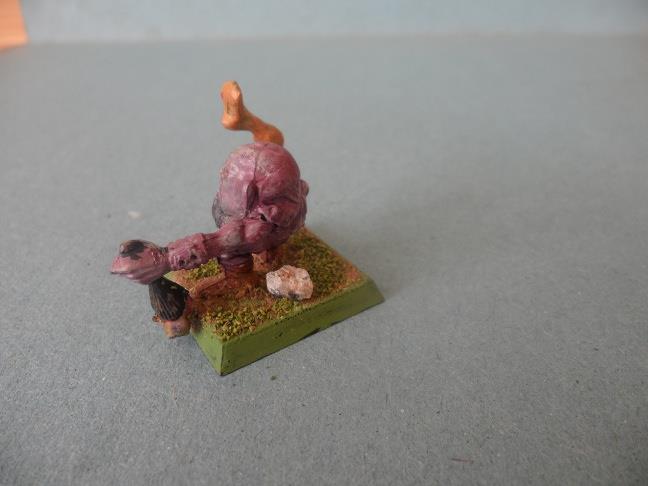 The colour scheme is influenced by Dark Eldar style but i think it works well enough. Comments most welcome.