In Dreamfish we trust

Posts: 2014
Joined: Sat Jan 05, 2013 10:21 pm
Giant collector wrote:This scenery is simple stuff for you Harry ! How's the Elf castle coming,now there's a work of art! Gc
Gathering dust i'm affraid ..... i would like to finish it one day .... so many projects so littkke time.
Although it would fit into this project quite nicely....what with being white an everything.
Heres what we are talking about .... This is what I was doing in 2007!!!!
Here was my 'concept' work for it.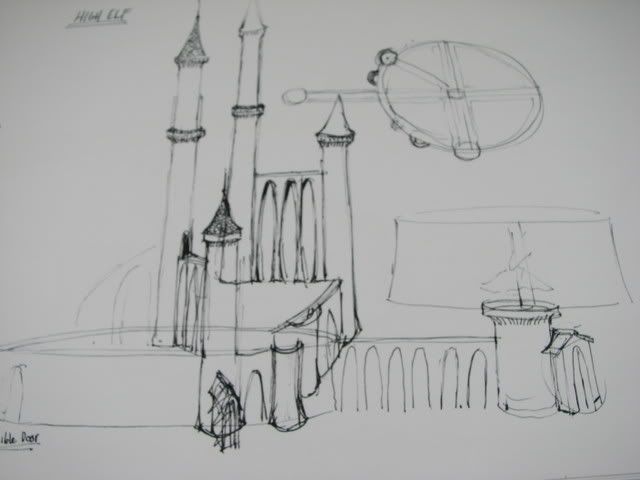 Here is the my High Elf castle. It is a WIP.
Some thought went into the defence of this castle. The idea of the bridge out to the island tower is to give a field of fire down onto attackers on the causeway and attacking the walls. The causeway itself has a shoulder high wall so that spearelves are provided with complete flank protection when the occupy the causeway forcing opponents to take them on from the front. There is also a large door in the rear of the castle to allow knights/ chariots to sally forth. Should the gate be breached attackers would ahve to fight there way through the body of the castle and then appear from one of the doors on the upper level and face the troops waiting for them there ...then to gain accsess to the central tower they would need to fight their way through the upper gatehouse and then cross the inner bridge. Giving the elven lord ample time to do his hair. (Yes, I do need to get out more).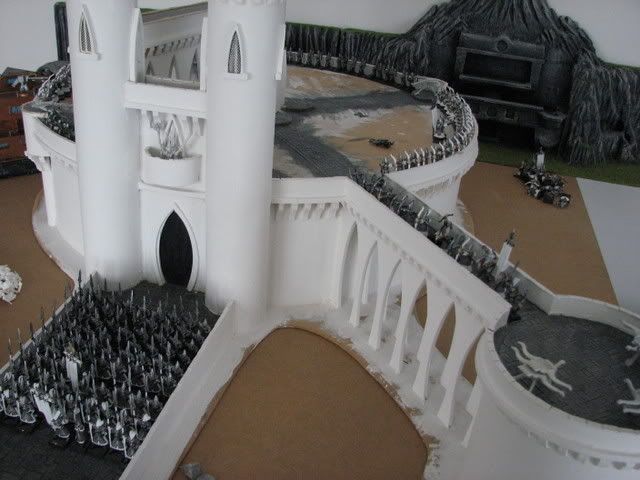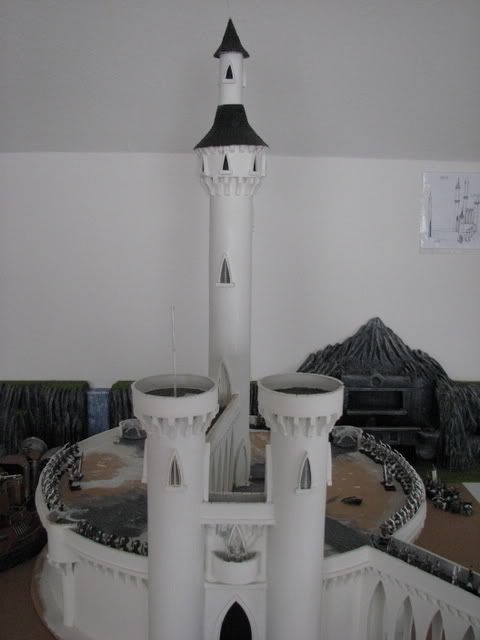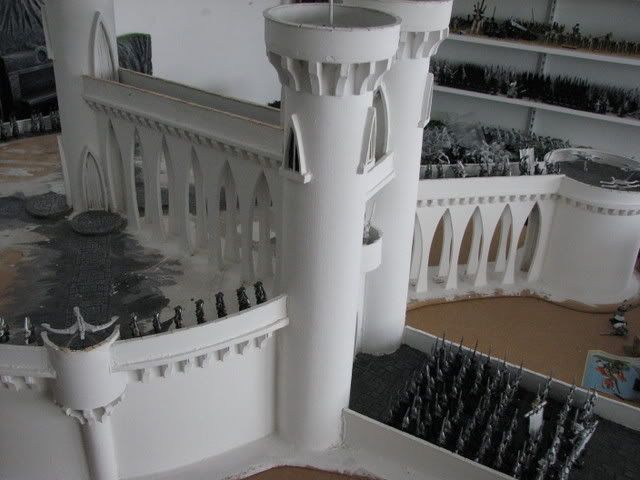 My aim is to paint enough archers to stand shoulder to shoulder around the entire wall and enough spearmen to fill the causeway. That is nine men wide 18 ranks deep. I think it takes about 90 archers to do the walls. (so towards the same number of archers if they go two ranks deep on the wall. (But as High Elves WILL NOT be firing in two ranks ....Grrr.)