Posts: 1894
Joined: Mon Mar 11, 2013 11:14 pm
So I intended to get some pictures of my older stuff this weekend, but remembered that I'd already photographed these vintage Dwarf Thunderers: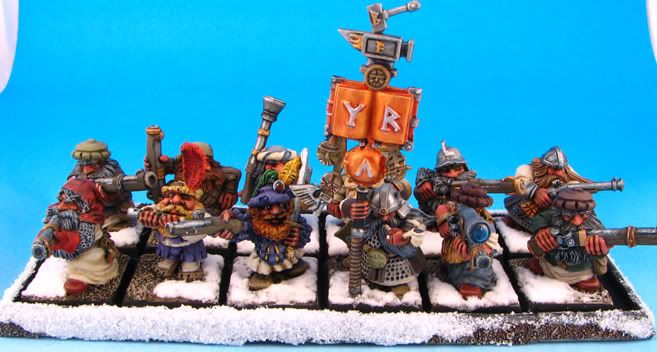 Eight of them are the old Marauder thunderers, the Musician is from the Marauder MB1 regiment, I'm not sure where the Champion is from, but I love the model, and the Standard Bearer and one more are the current plastics.
I'll have more to come soon, including some close ups of these guys.
Last edited by
ardyer
on Mon May 20, 2013 3:38 pm, edited 1 time in total.