In Dreamfish we trust

Posts: 2003
Joined: Sat Jan 05, 2013 10:21 pm
A scene of complete carnage...
or more accurately complete Khornage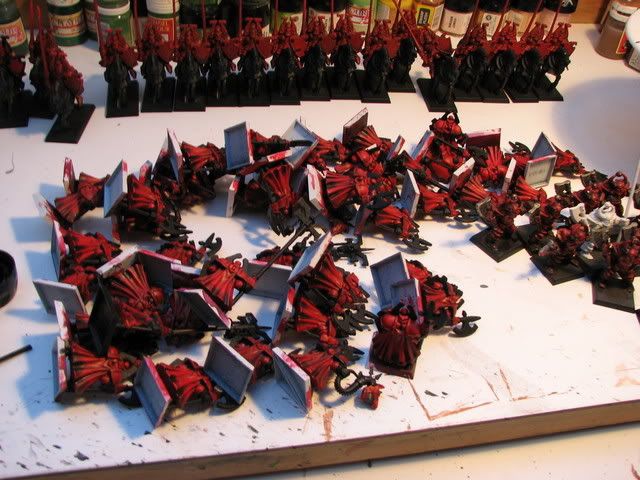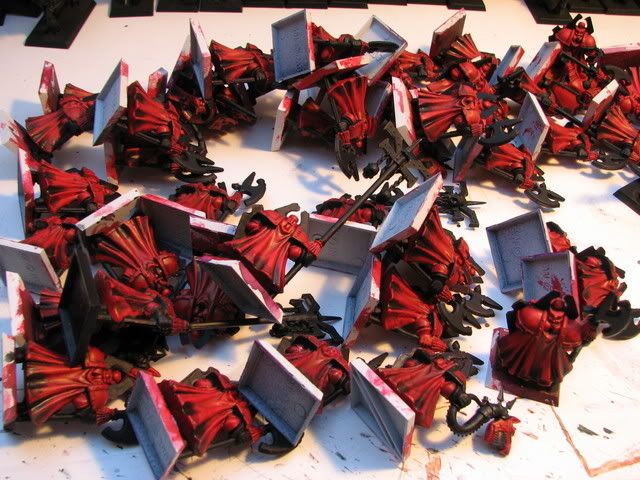 In this Log I will pull together all of the stuff I have painted for my still growing army of Khorne.
I started work on this back in 2006 and I return to it from time to time to add another unit or character.
I came up with a quick and simple paint job, as I had a lot to paint and I knew it would be a long project so I would have to keep coming back to it after a break. As a result I have stuck to it pretty well over the years.
It is bulit around cheap plastic Battlemasters miniatures but includes the odd bit of old lead.
The Heroquest Plastic Chaos Warriors are my chosen.
The Champions are mostly Vintage metal.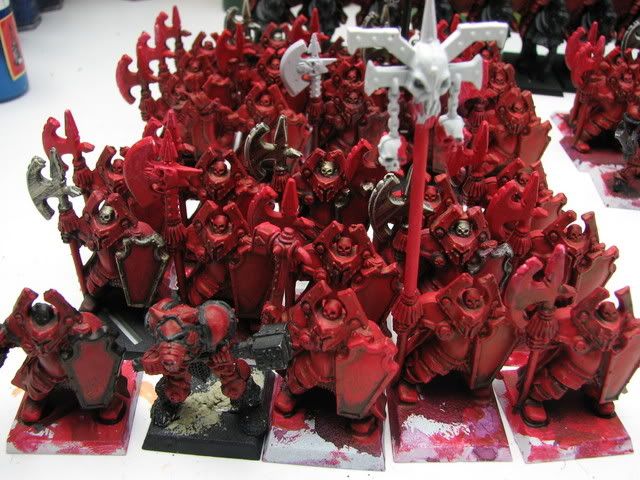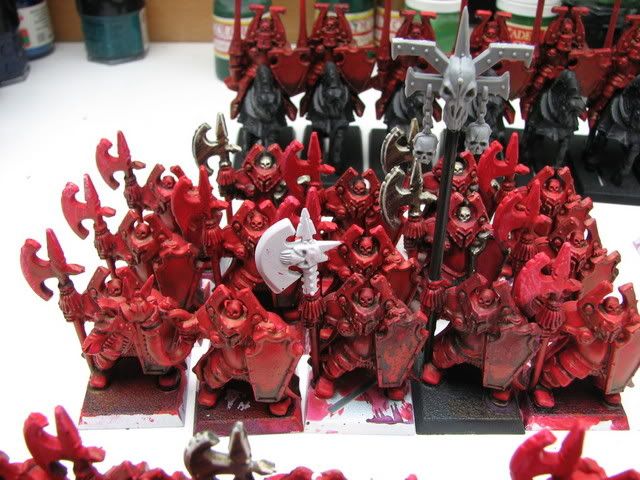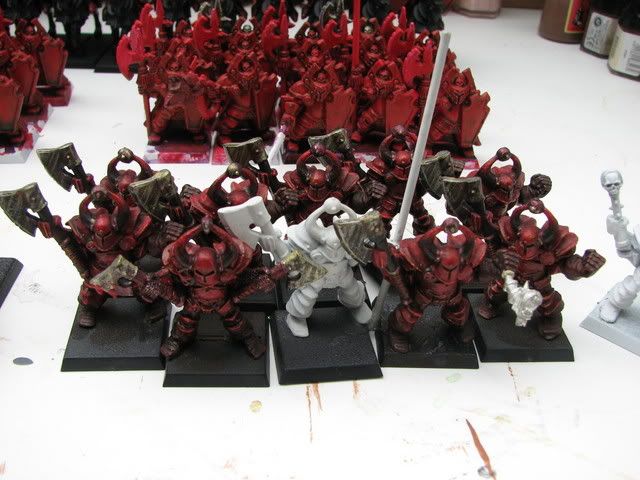 One of my favorite chaos warriors of all time.
Vintage metal. It goes well with the HQ plastics from a similar era.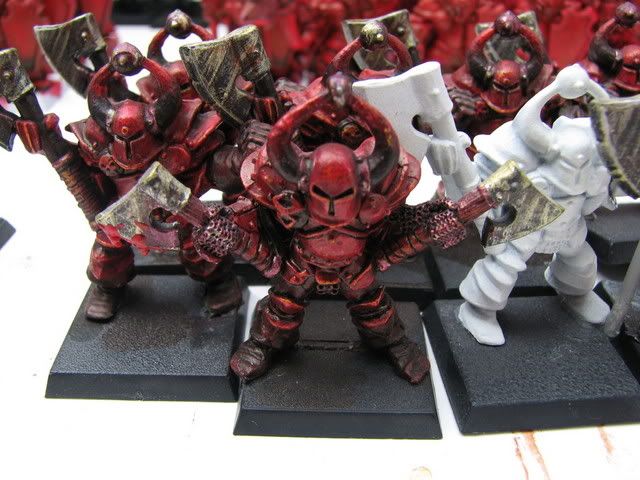 I love the way the plastic Horn, the Vintage Chaos warriors Head and the spawn all complement each other.
One of my favorite things is trawling over the old catalogues finding elements that will go well together.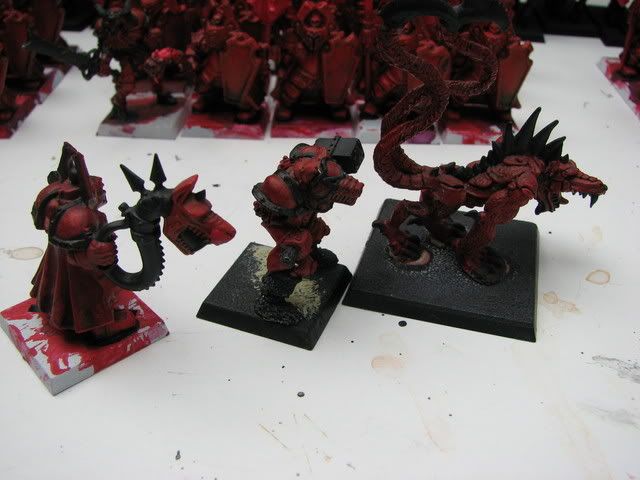 I wasn't very happy with my musician who just had a metal horn added so I converted up another better.