Posts: 357
Joined: Mon Feb 15, 2016 6:00 pm
Location: Scotland
Excuse the double post, but having got the mojo going I thought I'd get the posting up as well.
This is Jsaan Sstathm, Space Slann transporter, who works for whoever pays his rate and keeps his contract conditions, no names and don't change the deal etc.
Clearly inspired by some of our other members when I found this Slann with a broken sword I though I'd contribute to the space slann community.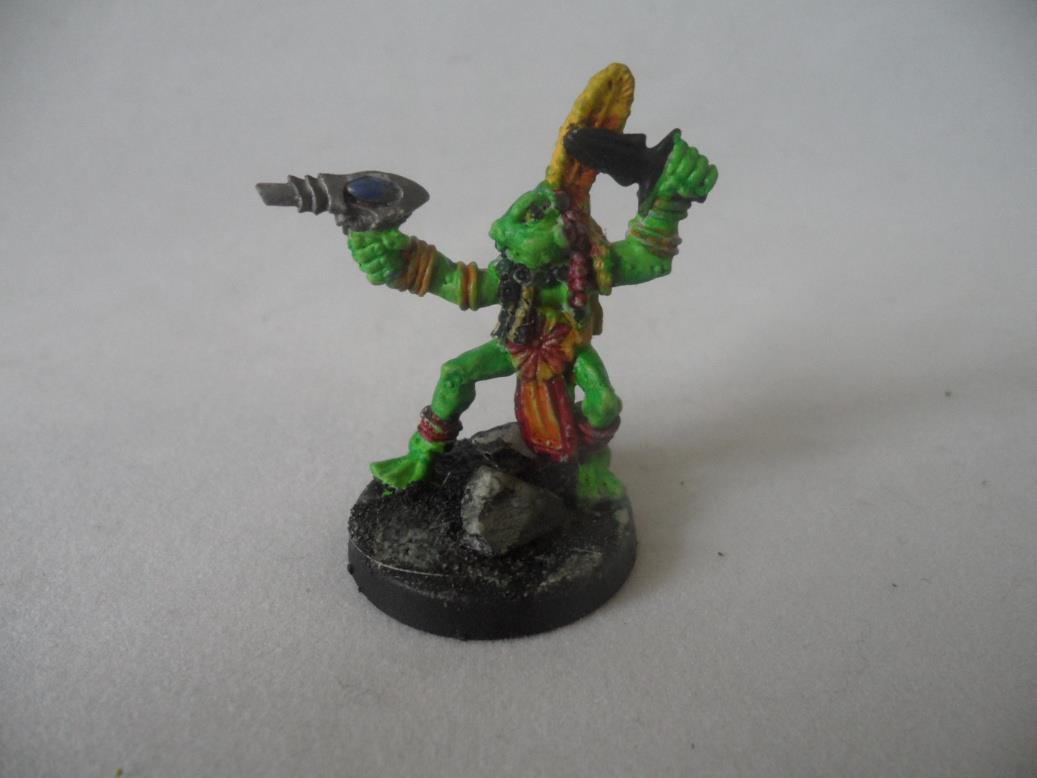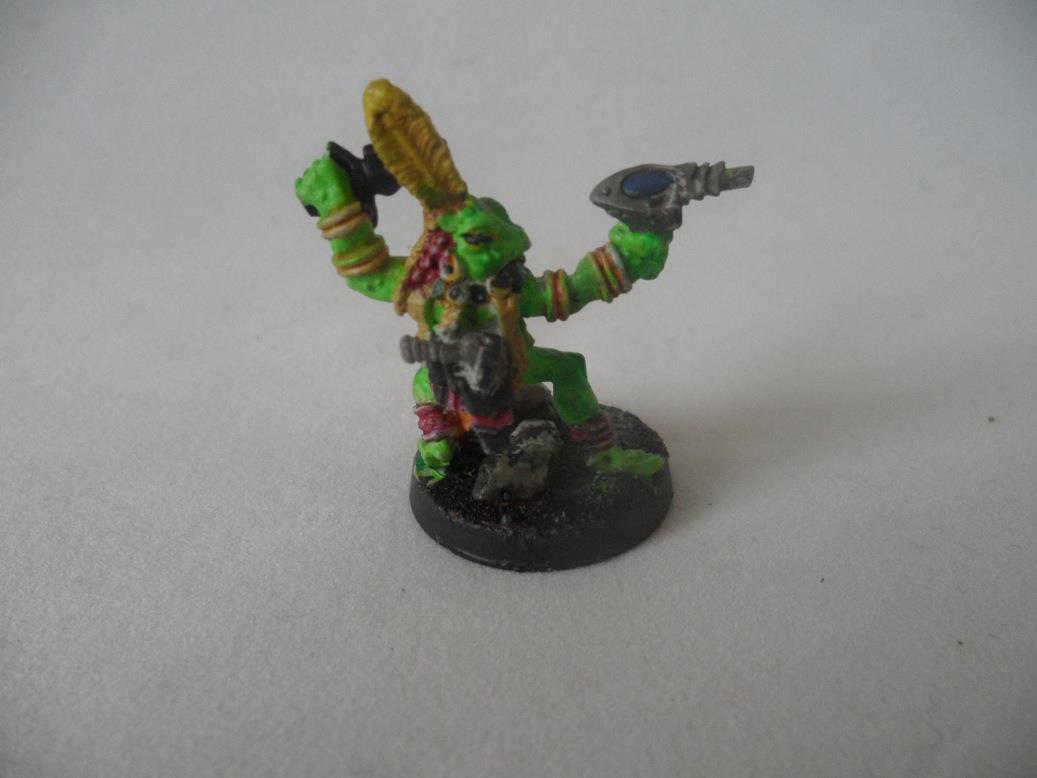 Last edited by
inchmurrin
on Wed Jan 17, 2018 8:15 pm, edited 1 time in total.