Posts: 860
Joined: Sun Aug 25, 2013 8:41 pm
Hi folks, I've got a load of the early 90's bretonnian infantry to sell.
First up 24 halberdiers including a Standard Bearer and leader I'm asking for £60
25 Spearman including standard and leader again £60
Also got some halberd spares
If you just want these figs then it'll be £20 but if you want me to make it up to a regiment of 20,24 or 25 using Front rank figures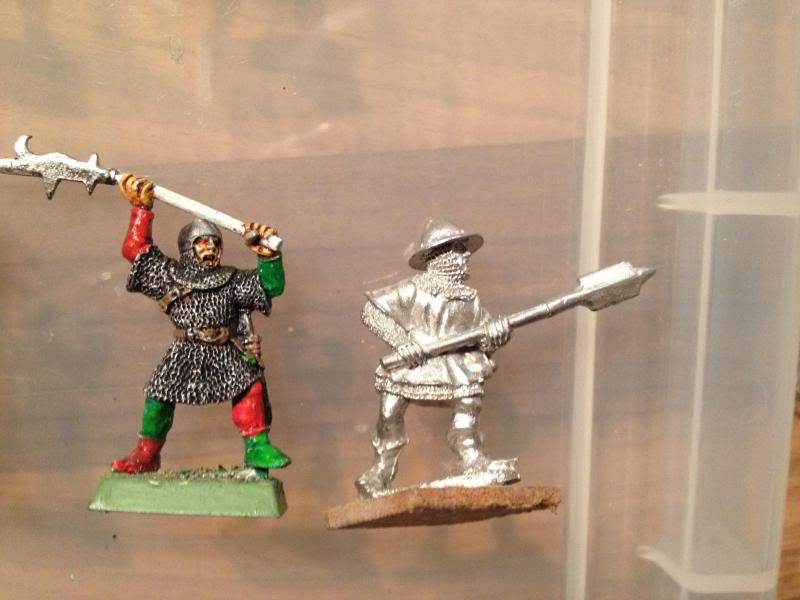 then ask and we'll sort something out
I've also got some Black tree men of avereign which go with the brets quite well
I found another one so that's 7. £7 to anybody that wants them.
Let me know if you are interested
Cheers