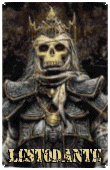 Posts: 68
Joined: Sat Aug 02, 2014 6:41 pm
Location: Italy
this is a great solution!!
I guess the admin could "scan" the forum to search for the text "photobouquet" in urls and by clicking on the broken image you can go back to the original account on the infamous site.
Then copy and download the whole album of that user and reupload it on a new folder/server but saving preserving the same url (except the domain photobouquet).
At this point (if possile) a bot will automatically overwrite the first part of the original url with the new one and leaving the original folders following it.
I hope I wrote it in a correct way (easier to do than to explain)