Posts: 21
Joined: Wed Jan 01, 2014 9:40 pm
Location: Oxford
Afternoon all,
I'm going to be at BOYL on the Saturday. My formative experience of wargaming was Warhammer 40,000's 2nd edition – and I'd like to take a trip down memory lane to those halcyon days of Datafaxes, Wargear Cards and cardboard ruins. All the glory of the Dark Millennium boxed game with its myriad templates, card decks and psychic powers.
40K 2E was also important as it was the last time Squats had an official army list! I will be selecting 1,500 points of classic Citadel and Ironclaw Space Dwarf blighters using the army list leaflet that came in the boxed game.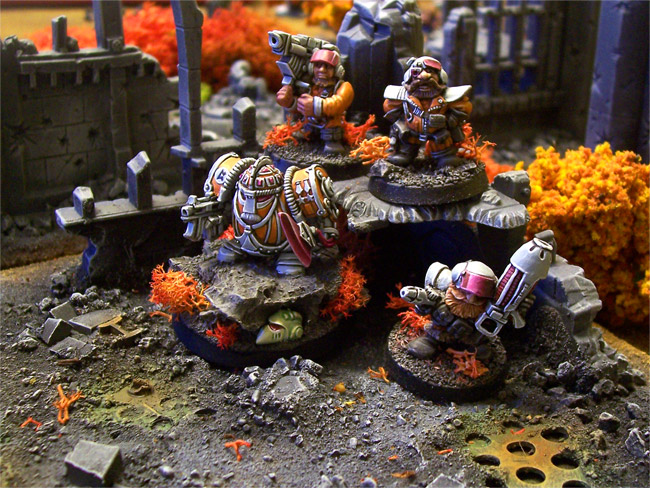 Are any of you capable of fielding 1,500 points of opposing army using any list of codex? If it could be using the appropriately aged miniatures all the better!
Curis