Posts: 834
Joined: Sun Nov 10, 2013 9:37 pm
Location: Nottingham
After my last post showing Leopold's bookshop, I've had a few people ask me how I made the books themselves. Rather than repeat myself, or post it somewhere very few people would see it, I thought I'd put up a quick tutorial as they're quick and easy to do, and I like to think they give a good result.
I've tried other methods in the past, such as sculpting them in greenstuff, and although you can get more detail in, it is far more time consuming. I can do a dozen or so plasticard books in the time it'd take me to sculpt one GS book. If you're planning on doing piles of books, it'd maybe be worth detailing the top cover in GS, but 99% of the time any extra detailing you do will be lost on a shelf.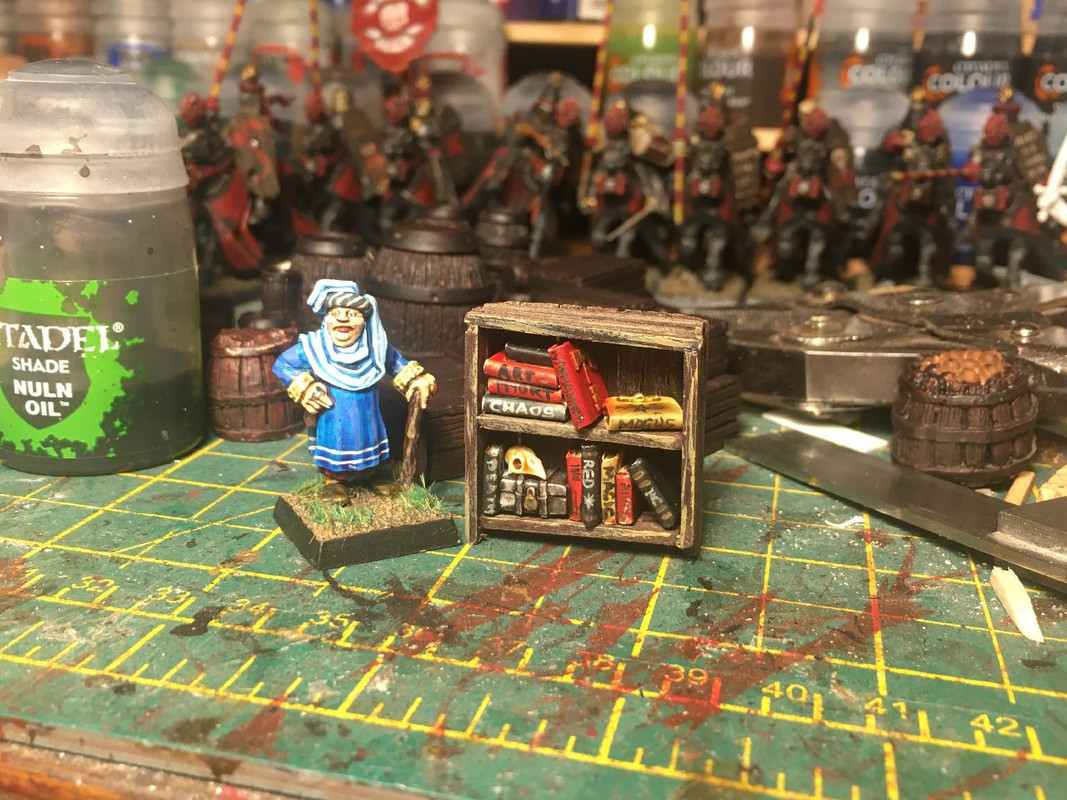 What you'll need: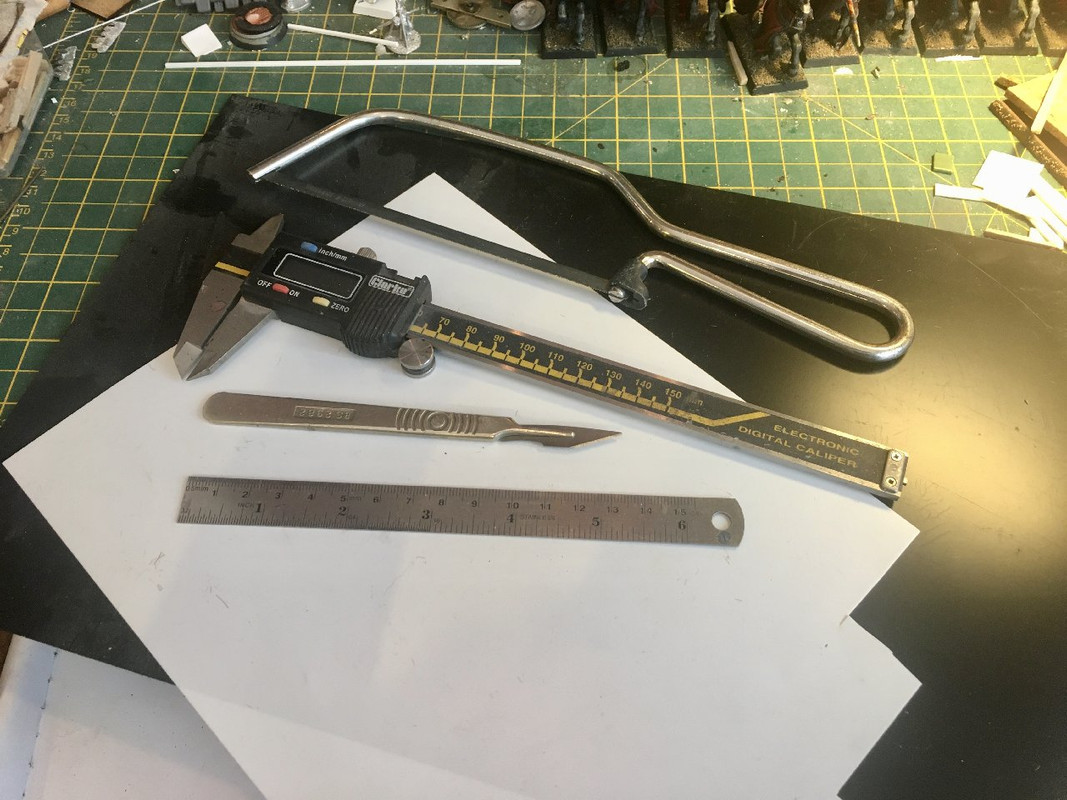 - Plasticard in assorted thicknesses, but one very thin flexible sheet to act as the cover.
- a scalpel and ruler.
- a hacksaw blade.
- Sandpaper.
- Superglue.
And that's it! The hacksaw blade is optional but helpful.
So, firstly the basic construction. They're basically just a thick square of plasticard with a thin piece wrapped around it in a 'U' shape.
To start with, you need to cut up some rectangles of thick plasticard to act as the pages themselves, I've gone with 1.5mm thick plasticard. You can measure them if you want, but I didn't, just went by eye, making the proportions look about right.
The book internals, cut to rough size: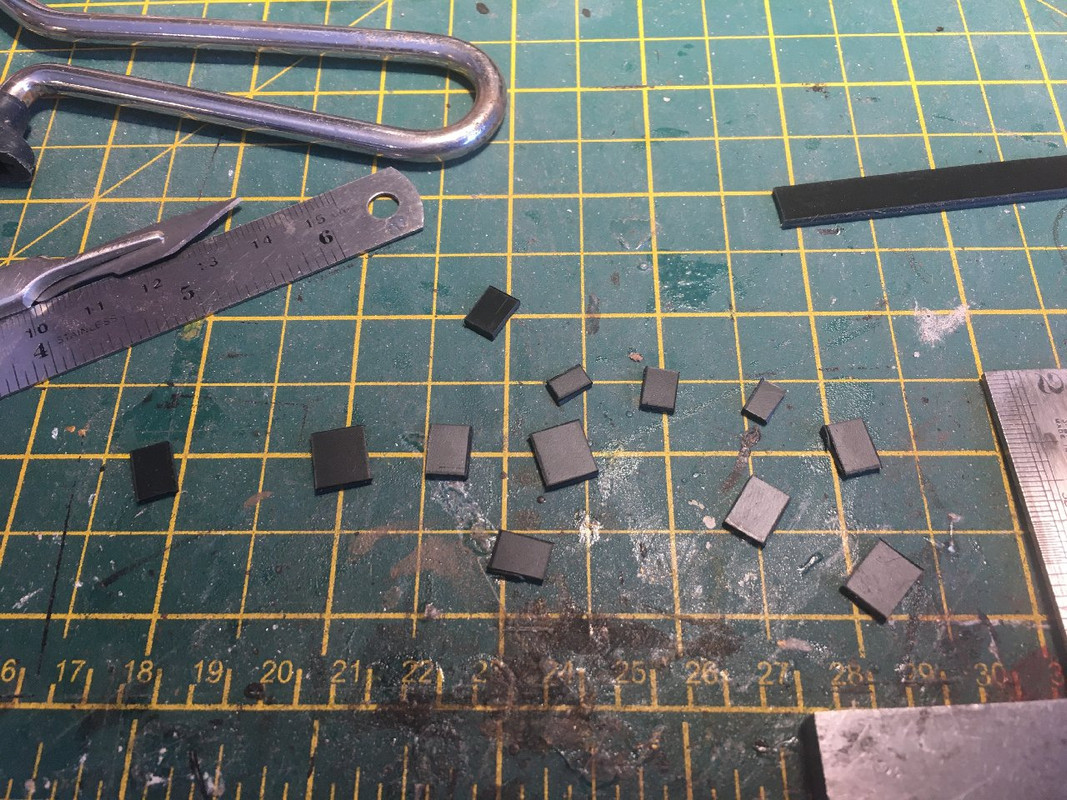 Next up is to use the hacksaw blade to score the edges of the 'pages'. (If your books are just going straight onto shelves, you can probably just skip this step). Simply drag it down the sides to create indents. Once painted and washed they'll show up and just make your books look more realistic. I did try making the pages using multiple pieces of the very thin plasticard, but to be honest, it just wasn't worth the time it took.
Using the hacksaw blade to score the edges of the pages: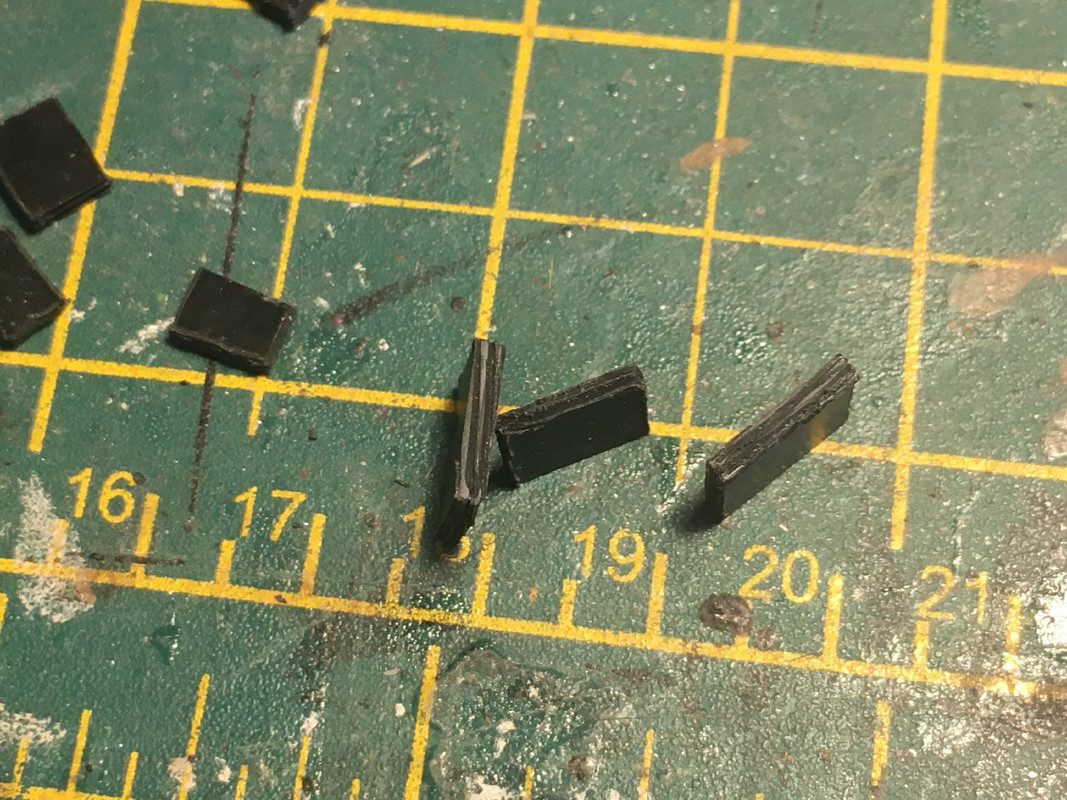 Once you've got a bunch of book internals, it's time to do the covers. For this, stick the internals to the corner of a strip of the thin sheet, making sure the strip is a little wider on all sides to act as the cover. Once that's dry, dab a drop of superglue on the other side of the book, then simply fold the cover round and hold it in place until the glue sets. I've used superglue rather than plastic cement as it sets quicker.
The book internal, along with a strip for the cover: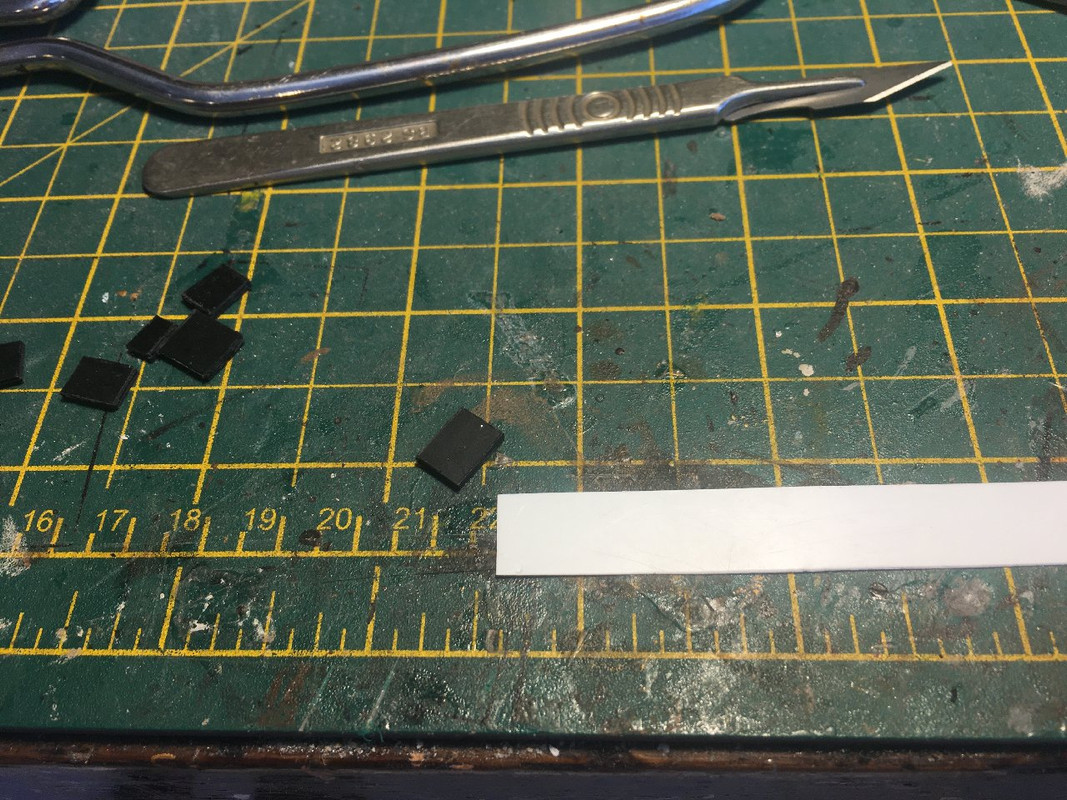 The book pages, glued to one side of the cover...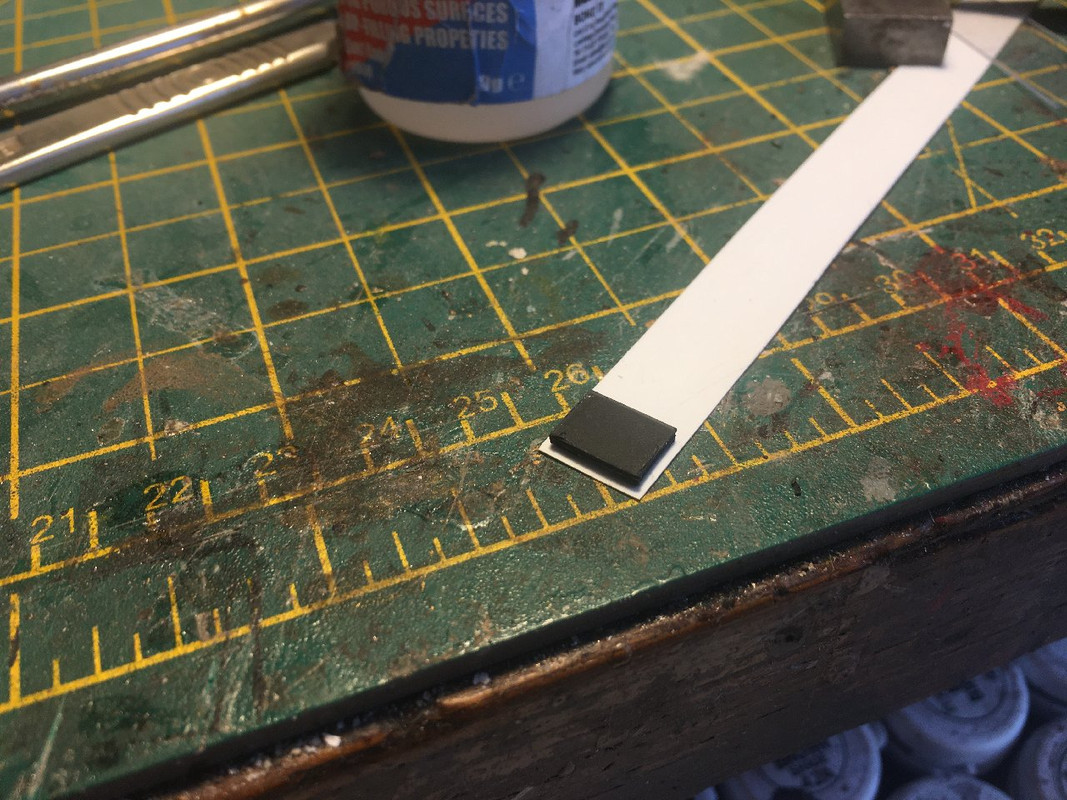 ...and with the cover folded over to form the spine: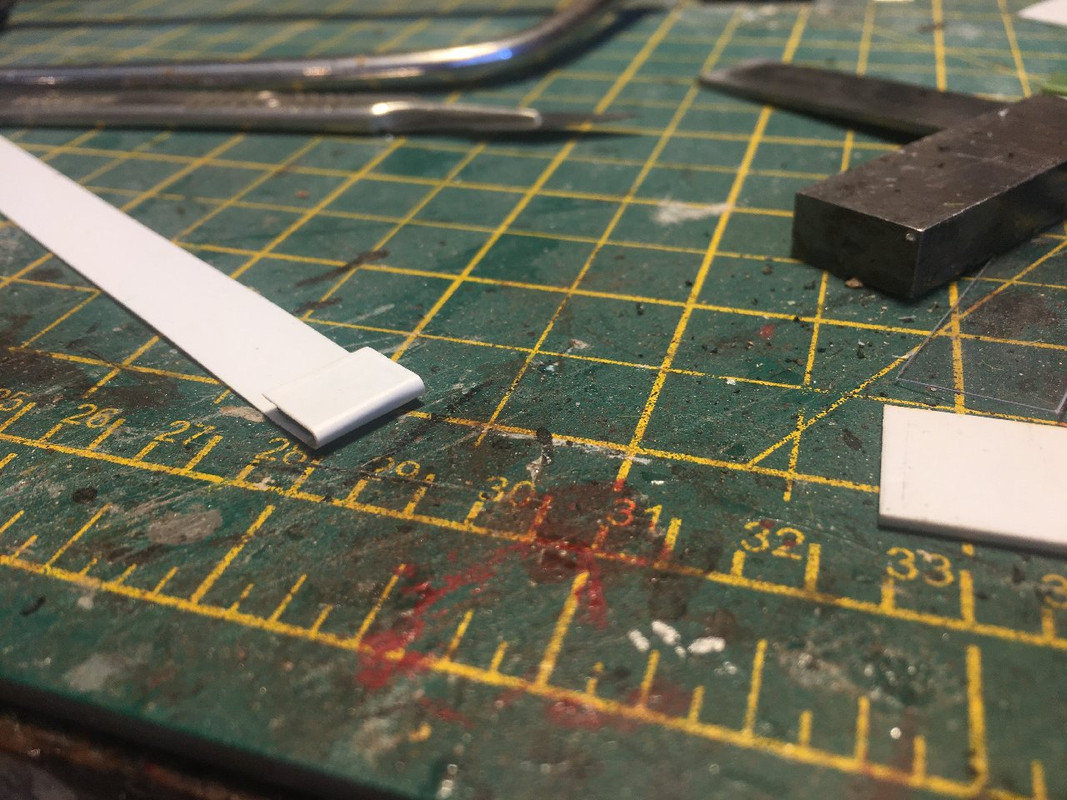 Once dry, trim the cover to the right size, making it just slightly larger than the contents so it looks like, y'know, a book! Sanding the edges to round off the corners makes it look aged and damaged:
Finished book examples, with the edges sanded: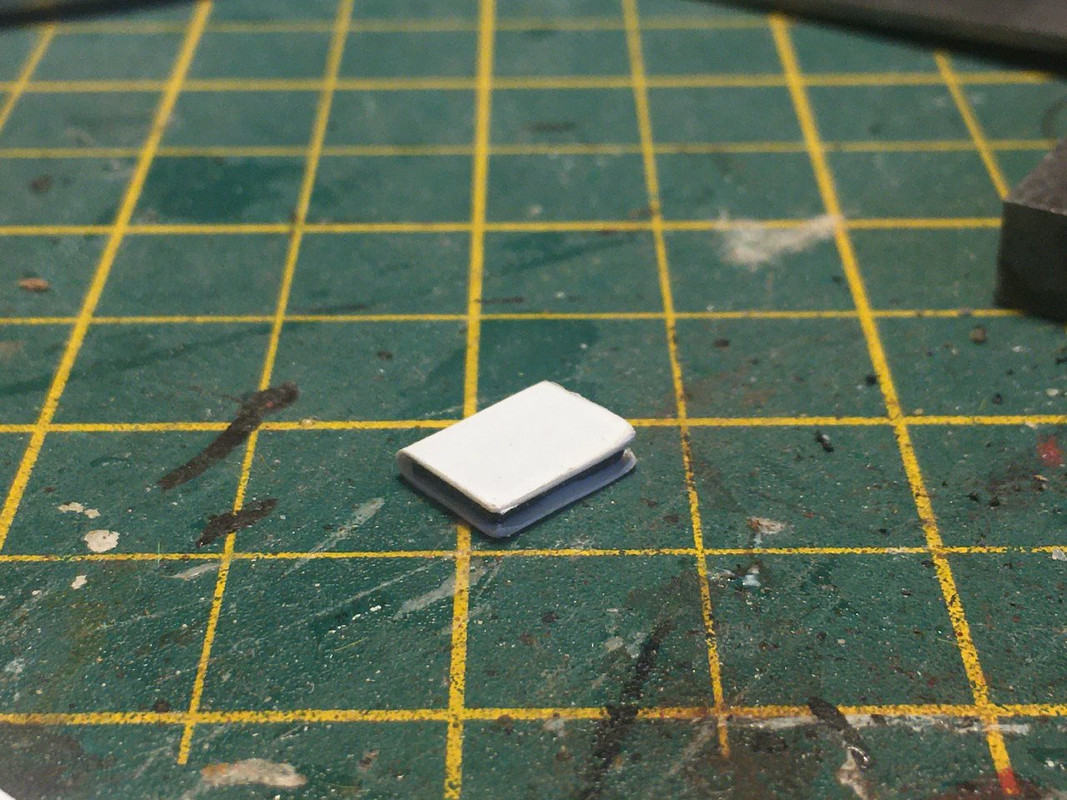 The complete set of books: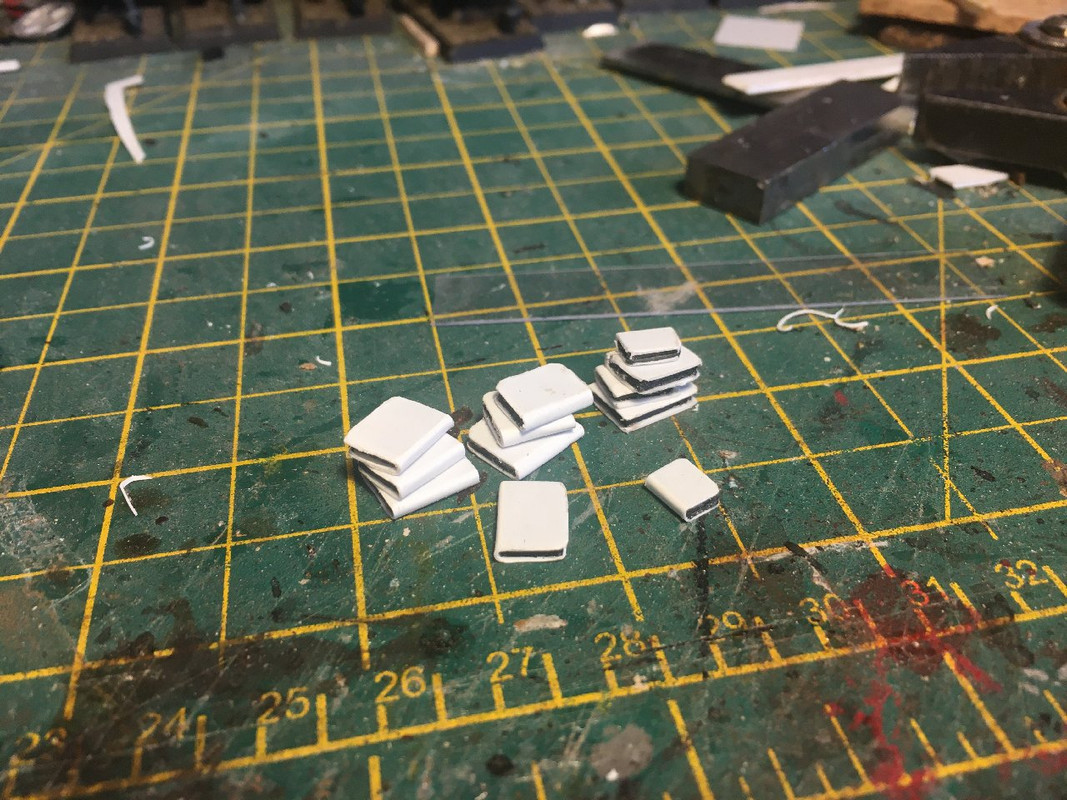 And that's pretty much it. You can go wild on the detailing if you want to, or you can just paint it on later. On the following ones (L-R), I've added metal corners, scribed in a spine detail, added a clasp, and on the final one, added an insignia on the cover with thin plasticard pieces: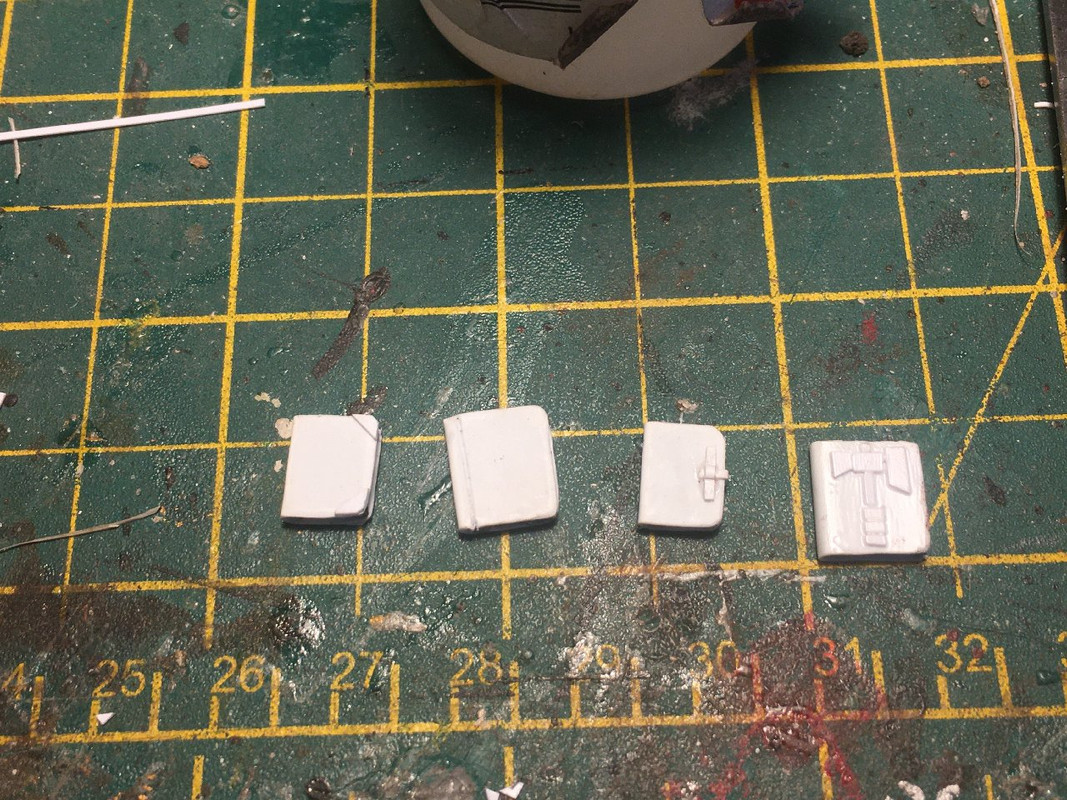 A quick shelf I knocked up for the new books: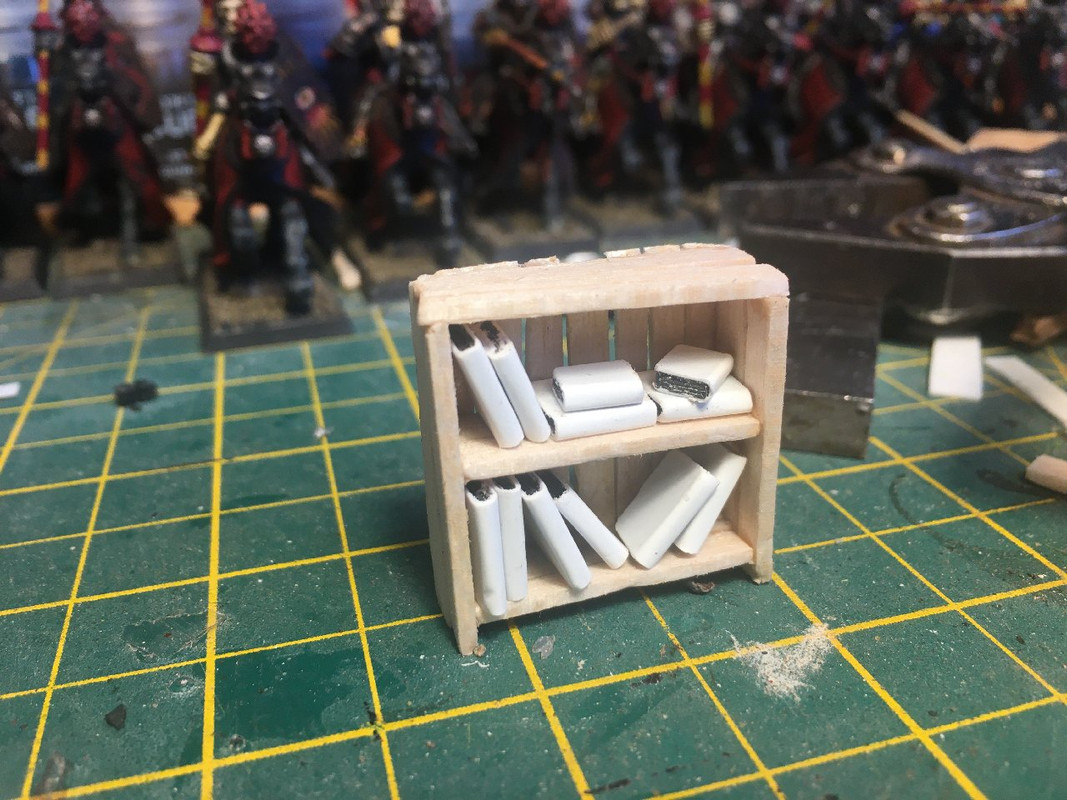 Once finished, I've glued them together with a couple of accessories, ready for paint: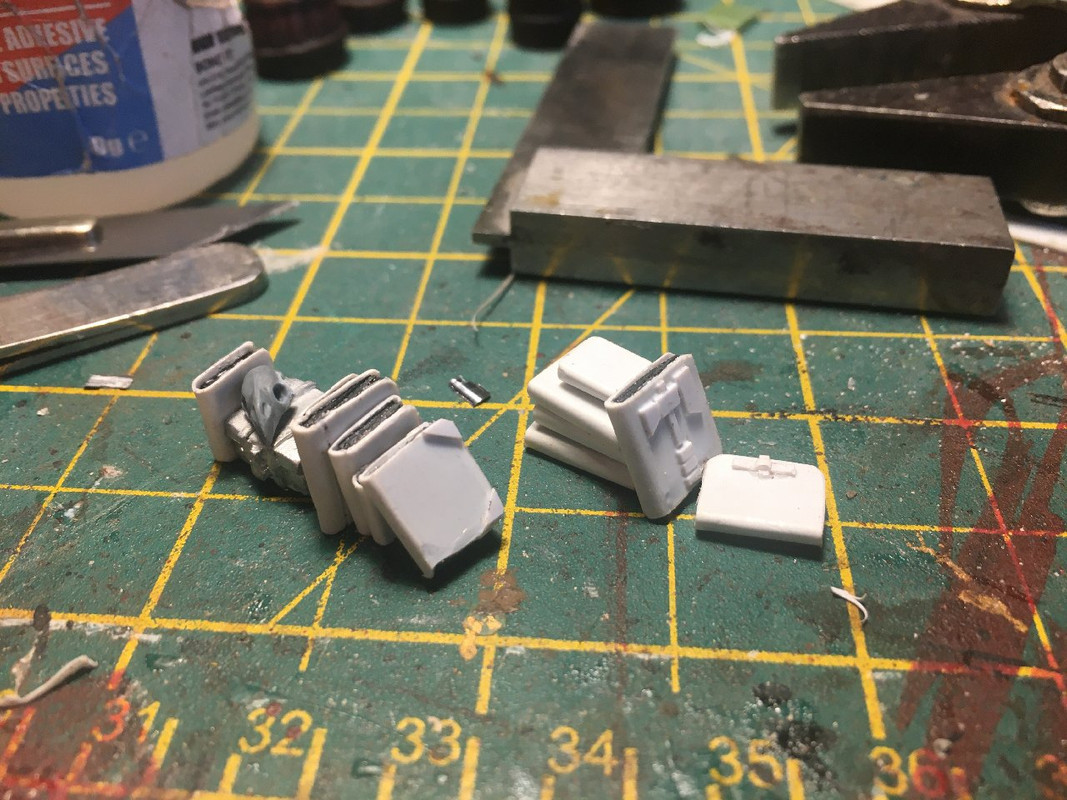 Along with a quick scratchbuilt shelf to fit them on.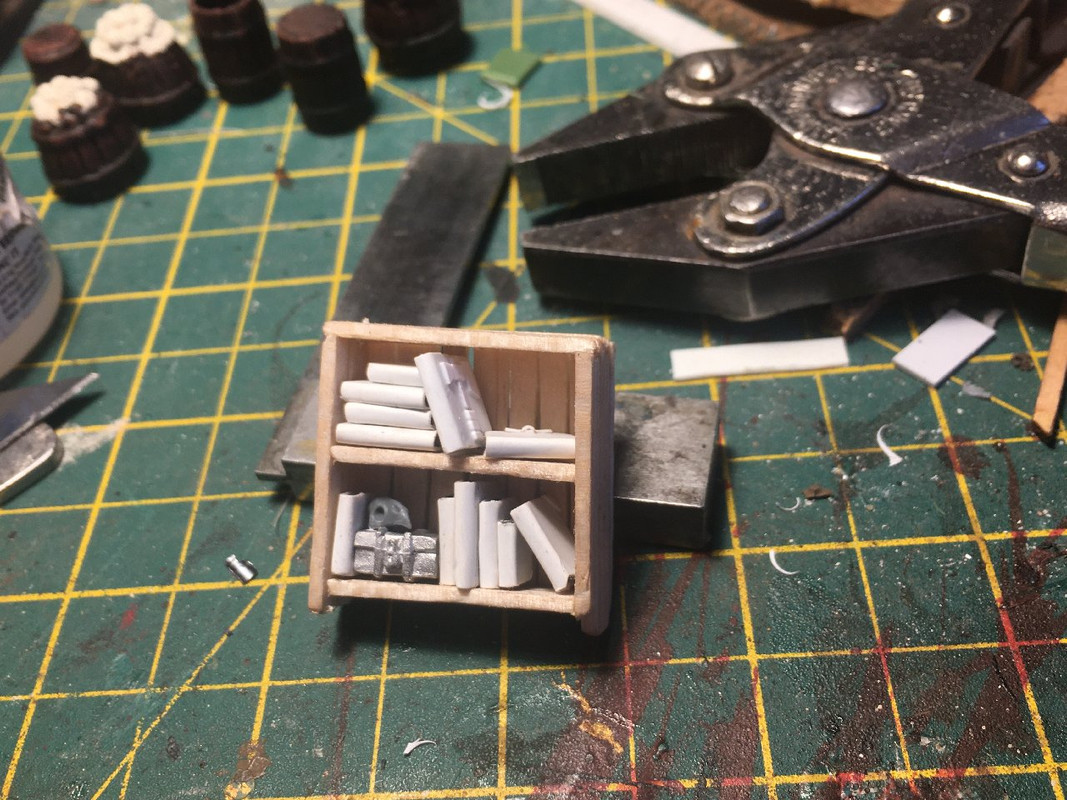 ...and after a (very) quick paint job: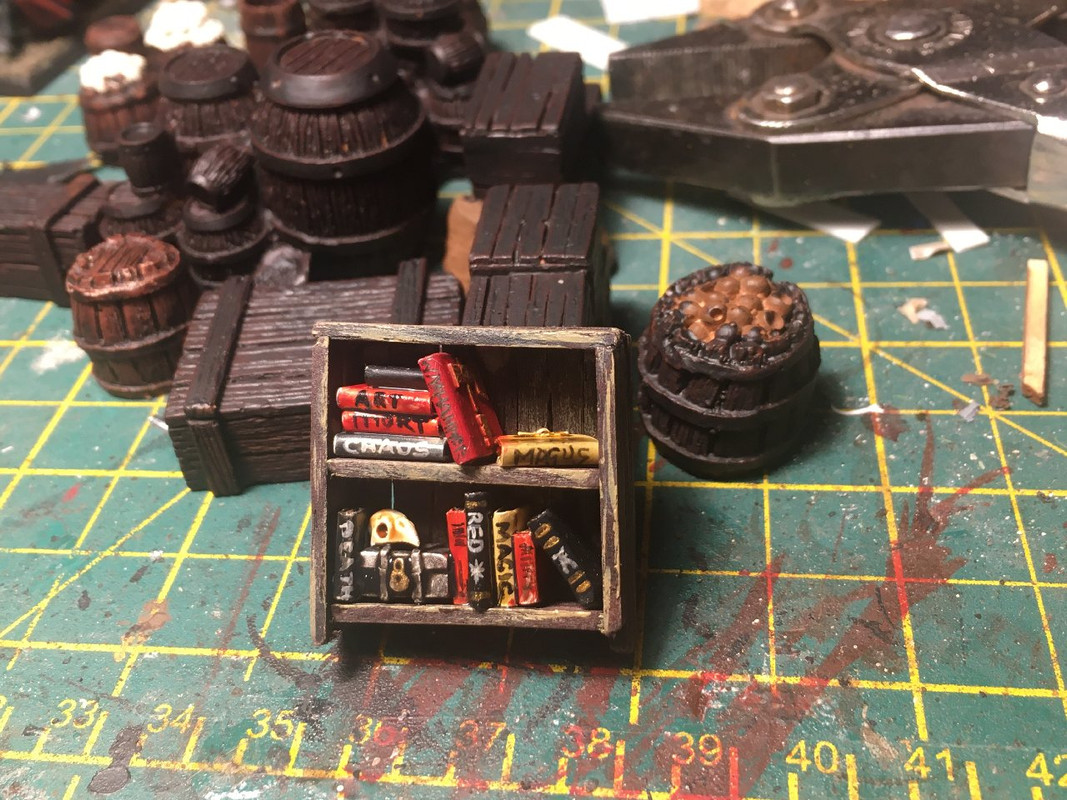 So there you go, hope that's helpful. It's really simple and there's not much to it, but it does get good results quickly!