Posts: 70
Joined: Sat Jan 10, 2015 5:32 am
Location: London
Hi,
I have been meaning to put together a WIP thread for a while now, so here goes.
I started to put together a small task force of Rainbow Warriors for a few games of 2nd edition 40k, however I'm very much more of a collector than a gamer (last game I had was 20 years ago), but it is still sometimes good to have something to aim for in terms of putting an army together. I went with the RW as imo they are one of the true Rogue Trader chapters and are somewhat a little bit of a joke, so decided to do them justice in true RT style.
Rainbow Warrior in Rogue Trader
So, a little back ground story, The Rainbow Warriors will be tasked to insert into the jungle death world of Catachan in hope of finding and detaining a rogue group of Catachan Jungle fighters (Imperial Guards). So these minis will have a heavily jungle theme (mainly the bases) running throughout, a second objective is to find and capture a Barking Catachan "baby" toad in order to extract the poisonous resin to aid in the Space Marine assassin programme for future operations (more on these 2 objectives later).
The base blue colour will be very vivid and different from the normal dark blue/Ultramarine schemes that one would assume they would be, even a "quick" Google search brings up a few in dark blue, so im pretty happy that this colour will be unique
All the minis used will be from my personal collection from 91-92 from back in the day.
Also most of the sculpts will be from the RTB01 box set (good old beakies) which I absolutely adore, they have so much character and class, and also can be pretty much built in any position.
The first three I finished last year were more or less test pieces, I have since changed a few of the painting stages to make them a little more darker and reduced 2 phases to reduce painting time...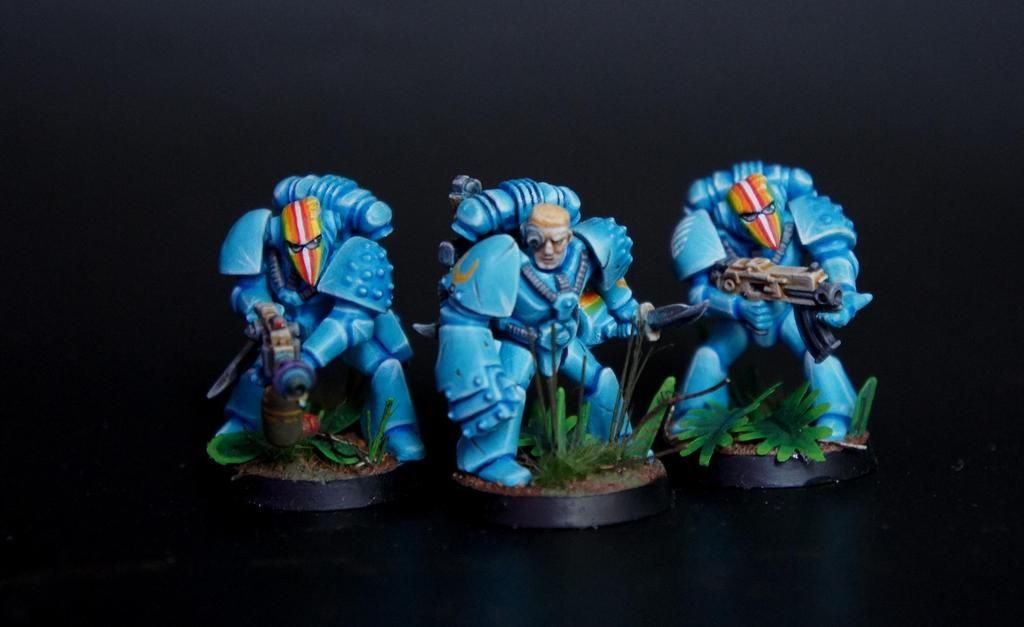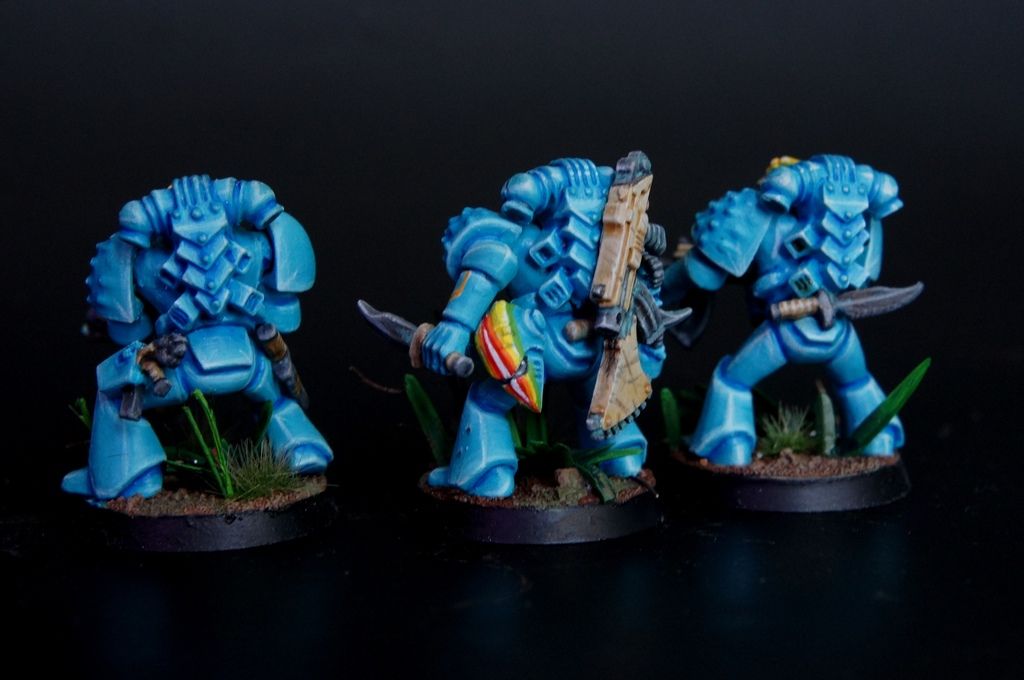 In this pic you can see I have used a much darker shade to make the highlights and midtones stand out more.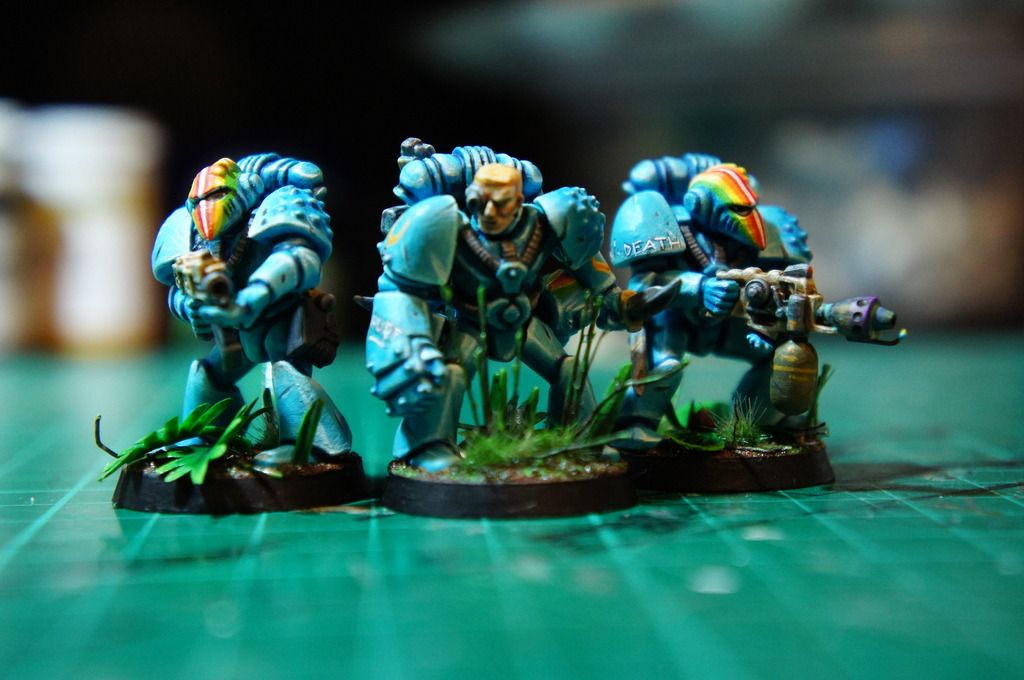 The flamer Trooper received some graffiti, classic "Flamin Death" from the RT rule book, the gas canister was made to look like an Military style HE round.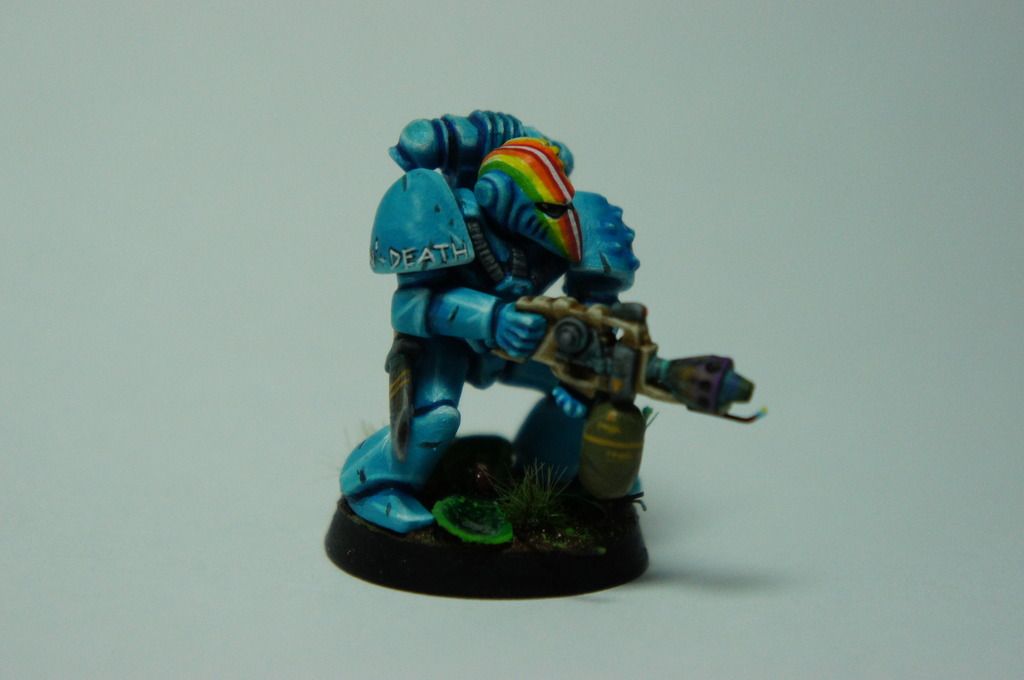 This Trooper received a Broken Heart motif to represent the nick name of the team he is in "Heart Breakers". Also note that the base is not yet finished.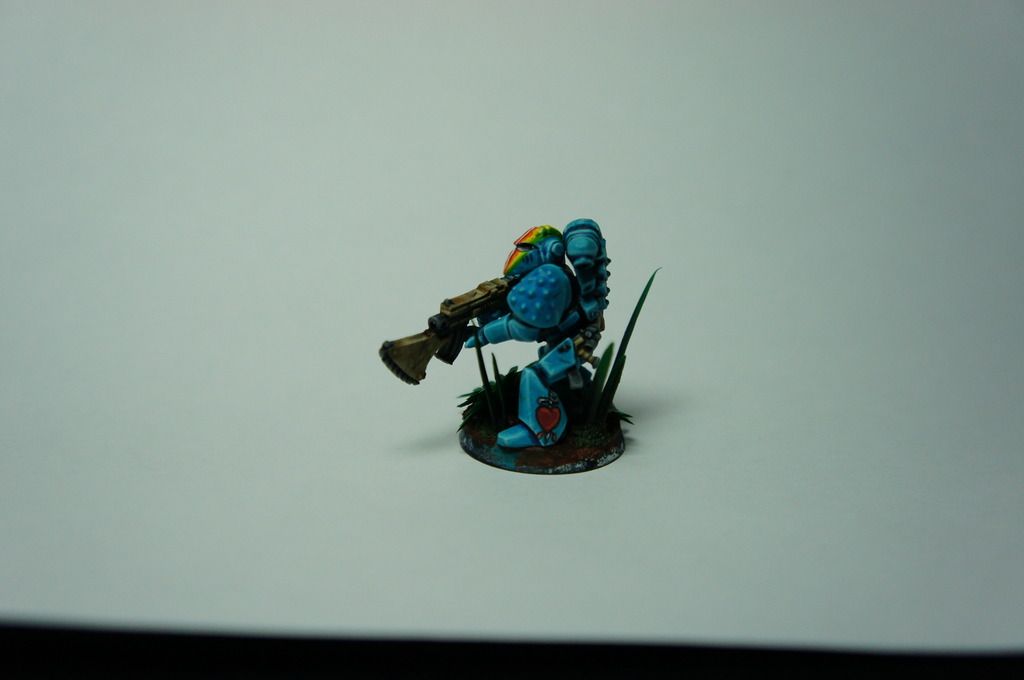 This is the Veteran Sargent, you can see I used white on the shoulder pad and helmet to denote the 2nd in command Sargent and also I was inspired by the old Space Marine painting guide Ultramarine for the star burst stars in his armour.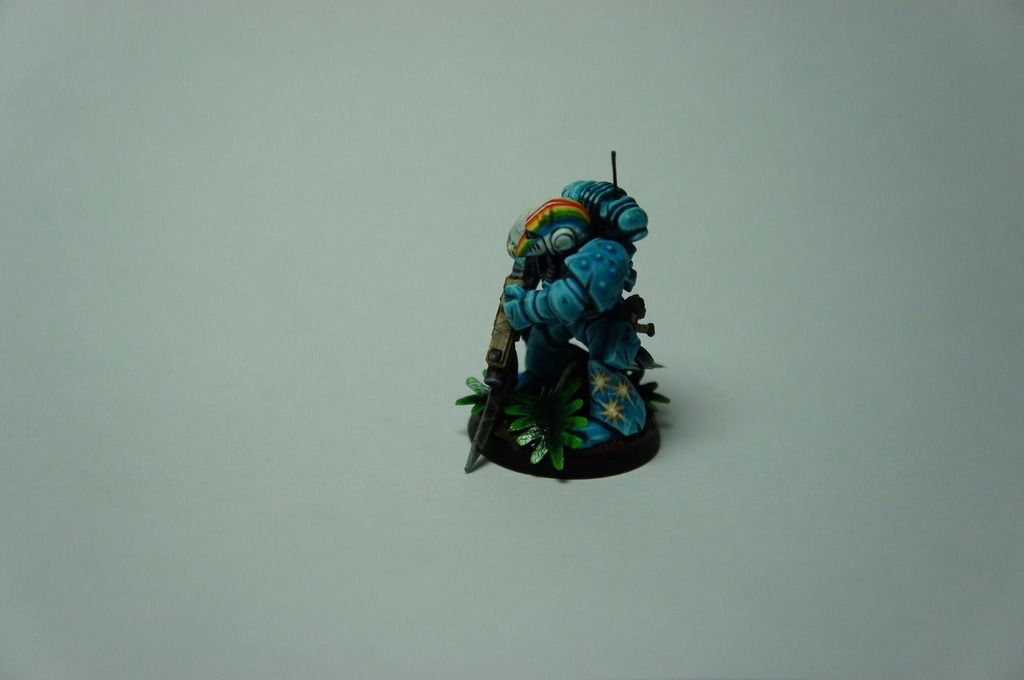 From the early 90s painting guide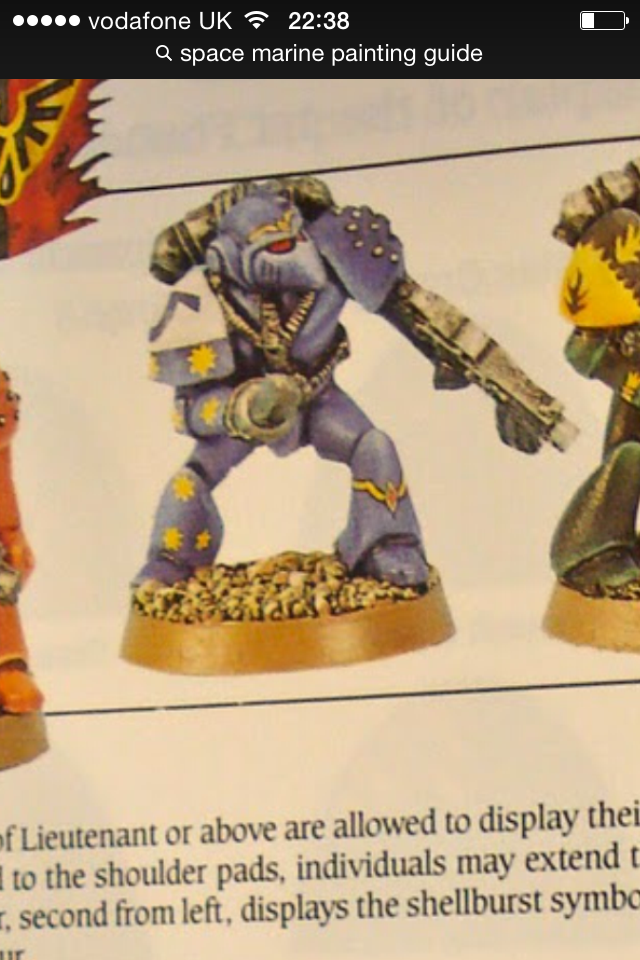 Further detail on the Sargent, note helmet attached to belt and battle damaged bolter. Also the word "HURT" on powerfist....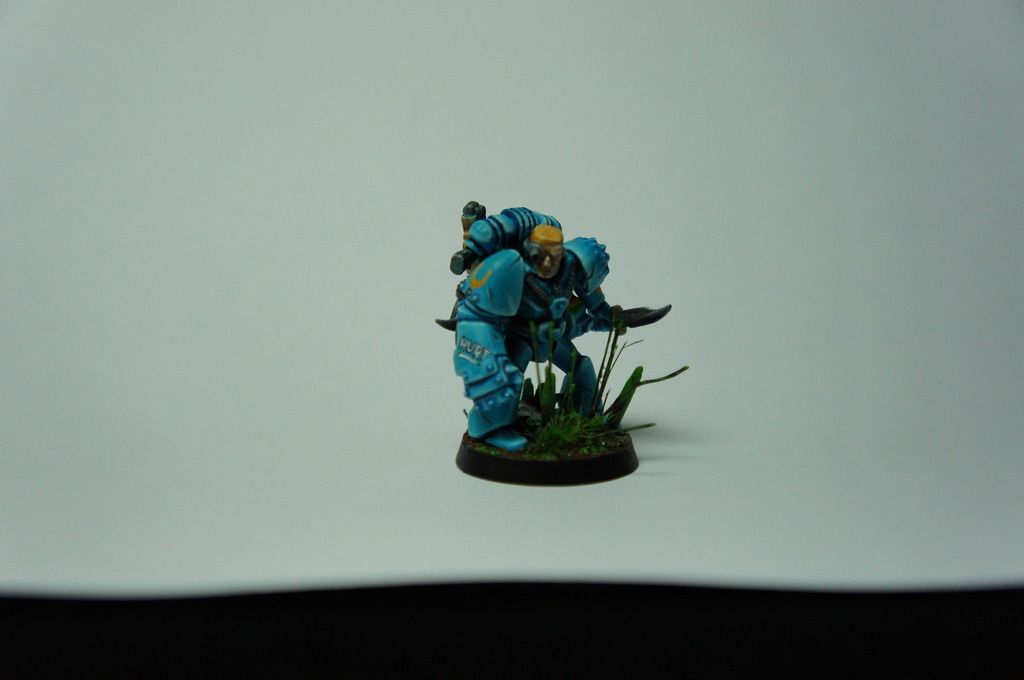 Random Trooper with long grass base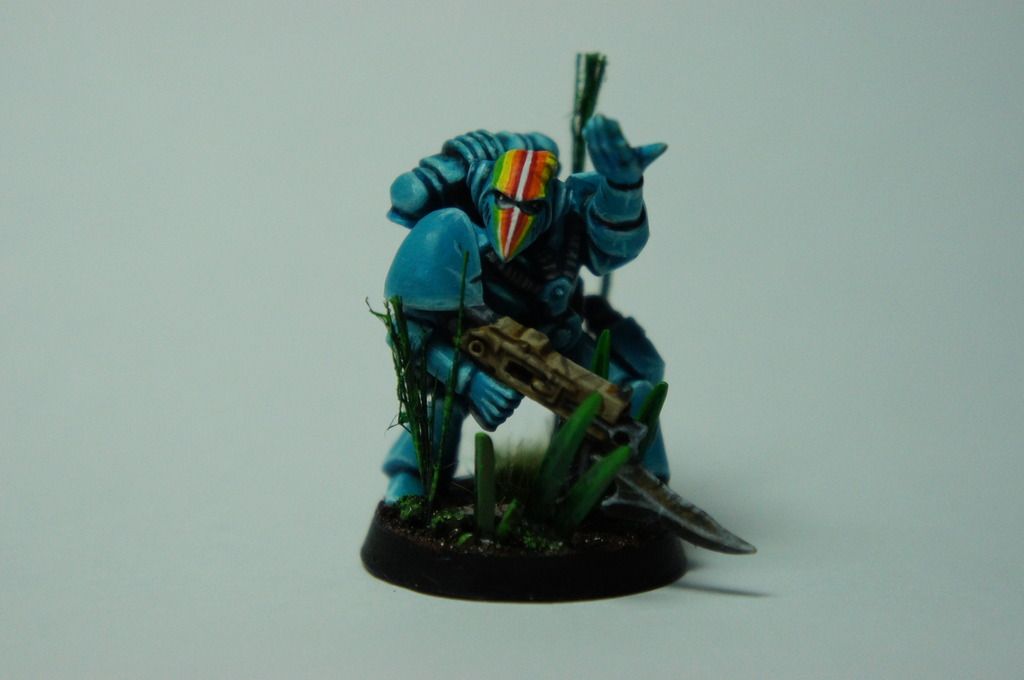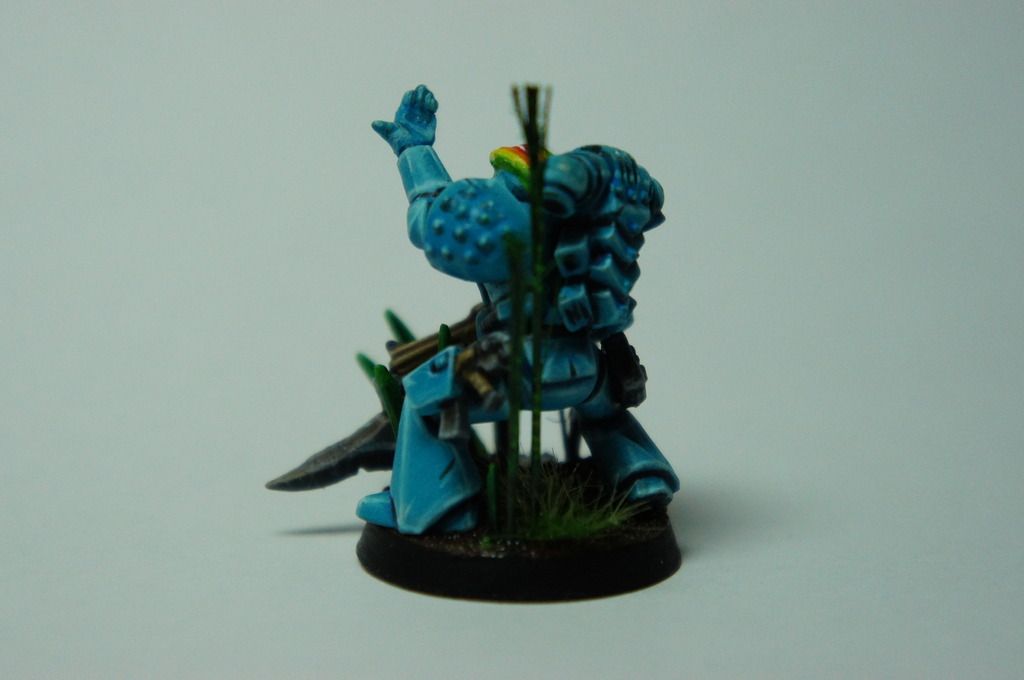 Group pic of squad "Heart Breaker".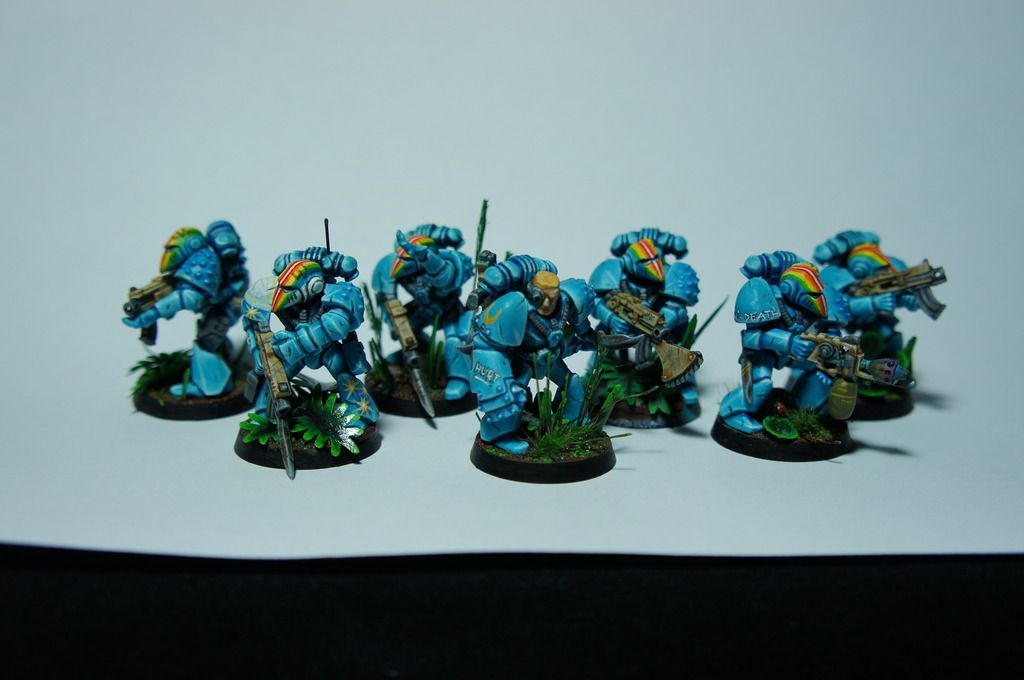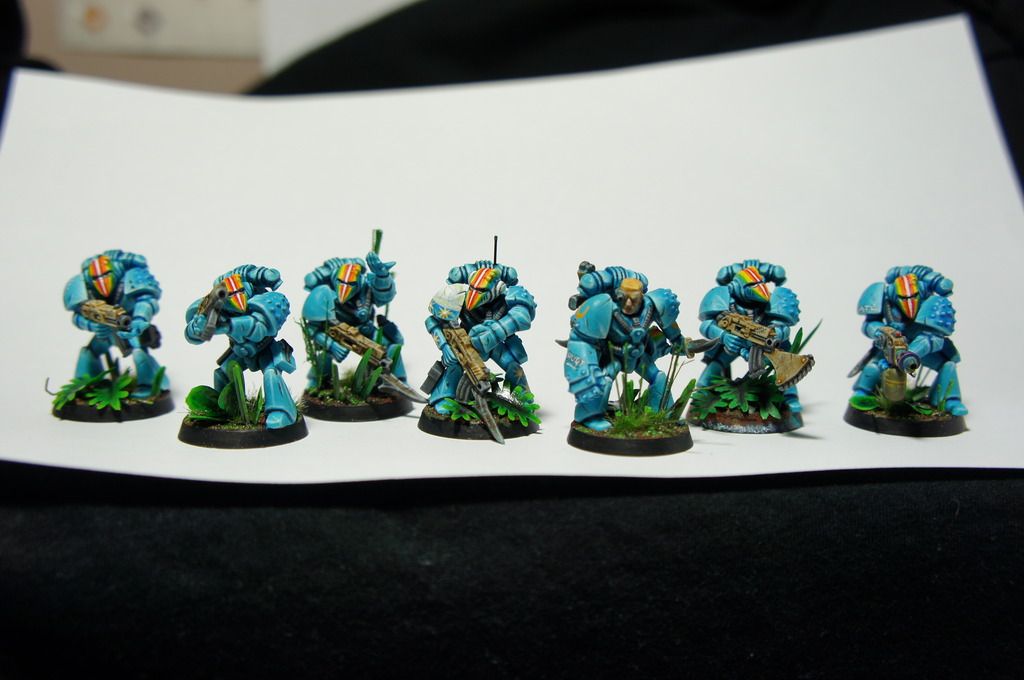 Bases, all the bases are based with PVA and sand painted and then jungle foliage added and then painted, a finally double glaze of gloss varnish is added to give the impression it has been raining.
More updates soon.
Last edited by
warcanvas
on Wed Mar 23, 2016 3:18 am, edited 3 times in total.