Posts: 31
Joined: Thu Sep 26, 2013 1:16 am
Alright dudes,
Welcome to the project log for my Rogue Trader Space Marine Army
I've been working on this for a few weeks now so the first few posts will be a catch up to bring us up to date. I'm not really an army painter preferring to paint single figures for display, but thought I would give it a bash and see how I get on
The main thing that got all of this started was that I wanted to paint a Space Marine in Camouflage. I had a look through the 40K compendium and settled on the Badab War era Howling Griffons Sigmar IV Uprising pattern. I'm not really a fan of the normal colour scheme for these guys but the camo is cool
Before starting the miniature I had a little look around on the net and came across a painting tutorial for these guys on the From the warp blog. I Really like this version of the camo, so used this as a starting point for my own. So a big thank you to Ron, the original painter, for the inspiration
http://fromthewarp.blogspot.co.uk/2012/01/space-marines-painted-in-camo-schemes.html
so on to the pictures, this is the test figure I ended up with, I will take some proper pictures when I get the chapter badge sorted, so sorry for the phone cam pics. I gave this guy the iconic Kil Kil Kil graffiti so that I could always identify the test figure
I'm quite happy with him as a table top standard miniature, and I think the process is simple and enjoyable enough that I might just get a few of them painted!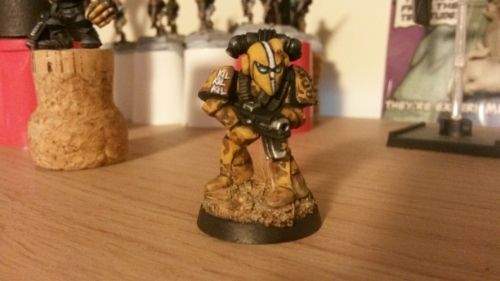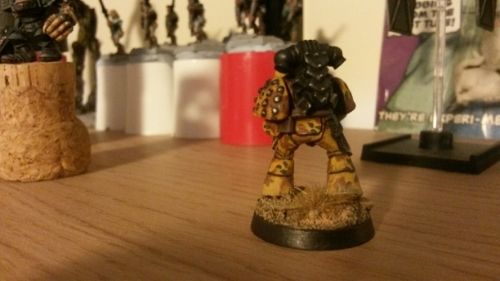 Last edited by
AsgardUK
on Sun Aug 09, 2015 3:15 pm, edited 2 times in total.