Posts: 596
Joined: Mon Oct 21, 2013 12:45 am
I bought a collection of genestealer stuff as a job lot over a year ago and, seeing as im in a bit of a Bob Olley phase at the moment, I feel it is time to do something with them. I have a lot of raw material, enough for three covens eventually. At the moment I dont plan to make too many brood brothers or anything, rather I will make probably 3 skirmish type forces based on a coven and a few hangers on. But all that may change if I get carried away.
For a long while I did not have any good arm options for the hybrids, but recently I got hold of some RT imperial guard arms, which work out pretty well. I have lots of weapons from Heresy gangers and a few RT plastics and odds and ends.
Here is what I have thrown together so far
Although a conversion beamer is not included in the heavy weapons chart in the Compilation, it d*** well ought to be, because its a classic weapon. so the first thing I did was make up a third/fourth generation hybrid with said weapon.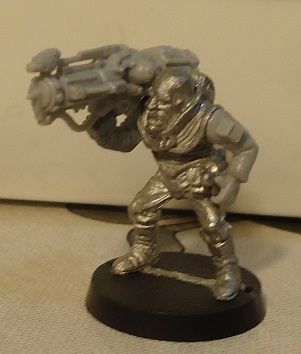 A first generation hybrid. I rolled up 4 arms but discovered that none of the metal hybrids have two claws. So I had a go at improvising something. Not 100% convinced. Might switch him to a 3 armed variant.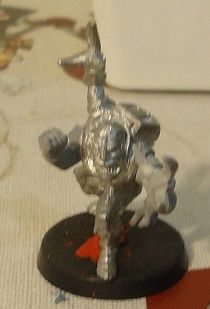 A fourth generation psycker. At the moment he has a pipe in 1 hand and is gesturing with the other. But maybe I will give him a pistol instead.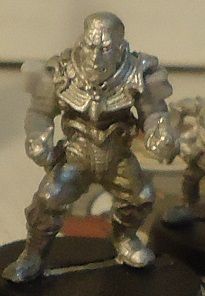 A third generation hybrid with bionic arm and chaos weapon. Again, umming and ahing about giving him a pistol, but I quite like the gesticulating hands.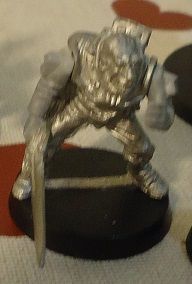 The patriarch is looking a bit fishy: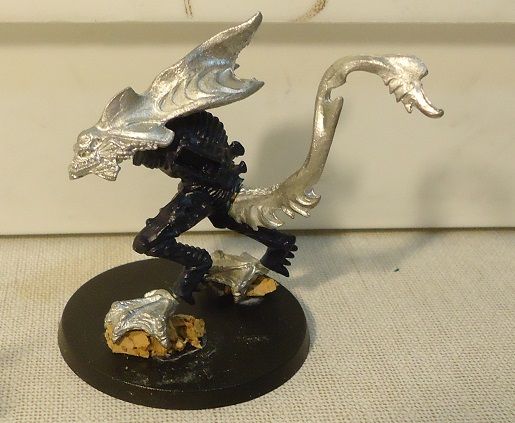 Thought I'd use this sorcerer to represent a magus with a few chaos rewards. Good idea?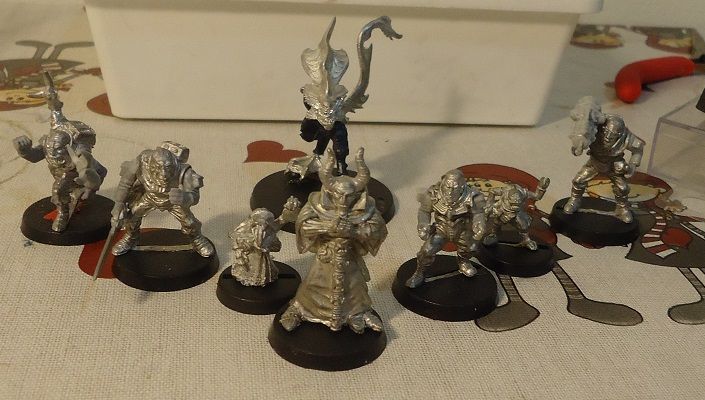 Here is an idea for a mutant brood brother. Have lots of those eyestalks so I could make a few.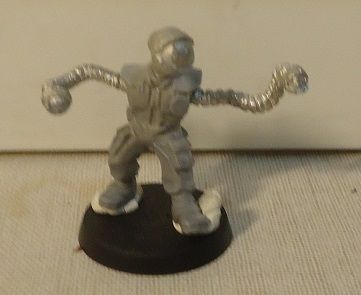 Was thinking about using these Heresy gangers for human sidekicks. They are a bit more realisticall scaled but maybe that is not so bad since it makes the hybrids look more alien with their massive mekon heads.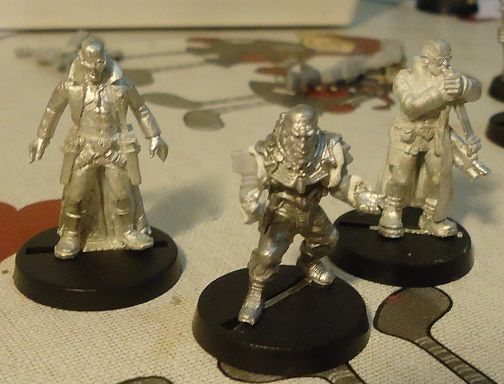 Any suggestions would be welcome, because I am having a lot of indecision with these guys.
Last edited by
weismonsters
on Sun Feb 25, 2018 2:48 am, edited 10 times in total.