Posts: 468
Joined: Mon Feb 15, 2016 6:00 pm
Location: Scotland
I was suffering from lack of painting mojo for a while there so decided to take an approach I've noticed several bloggers have of revisiting half finished projects.
So here they are the beginning of Korte Bendvergen's Chaos Warband. Their leader is a Chaos Dwarf magician with a Napoleon complex and a hatred of anyone taller than him. His followers are an assortment of animals bent by the chaos wastes to more bipedal shape and who have taken to weapons and armour rather than teeth and claws, although they are quite well equipped on that front too!
Mainly based on Bob Olley's Druids Children from Splintered Light now sold as Rebel Heroes 1,
http://www.splinteredlightminis.com/rebelheroes1.html
.
The dwarf is Citadel courtesy of a swap from Kev from Stunties is still just undercoated and with other small scale types will appear as I expand the warband.
So the first 4 a wolverine, a pine marten, a fox, and a weasel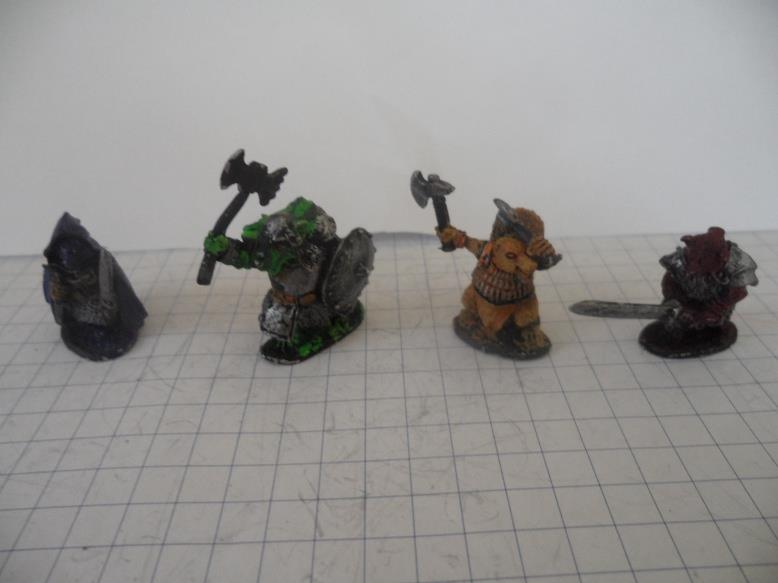 and a shot with one of my monopose chaos warriors for scale
And some shots of individuals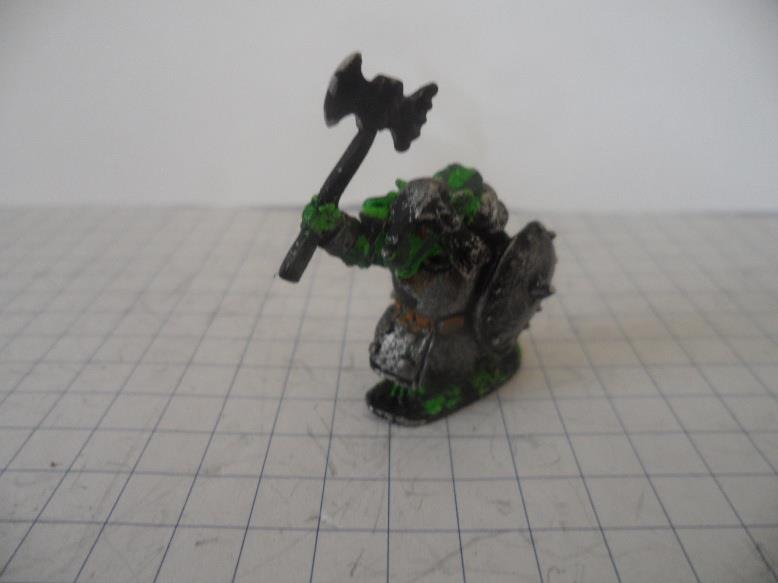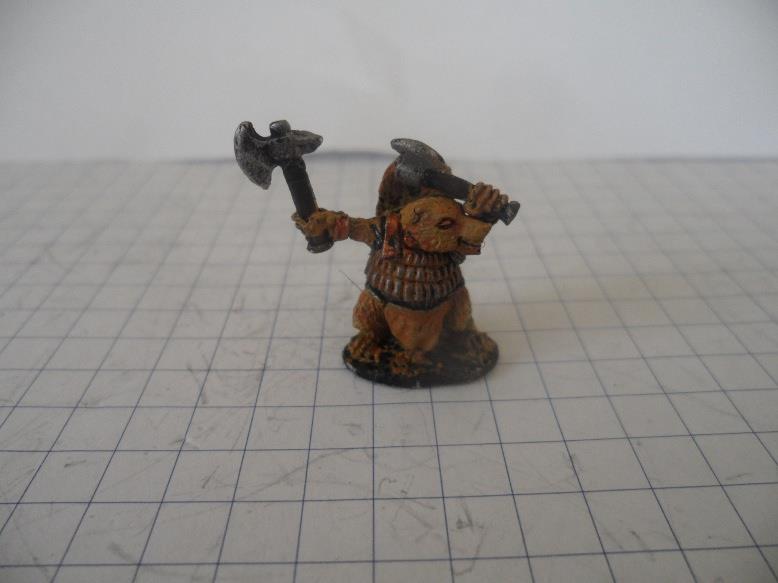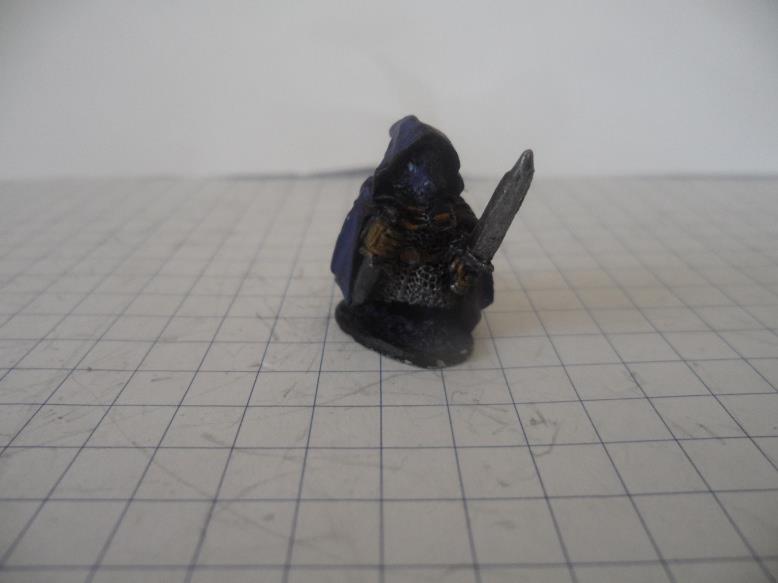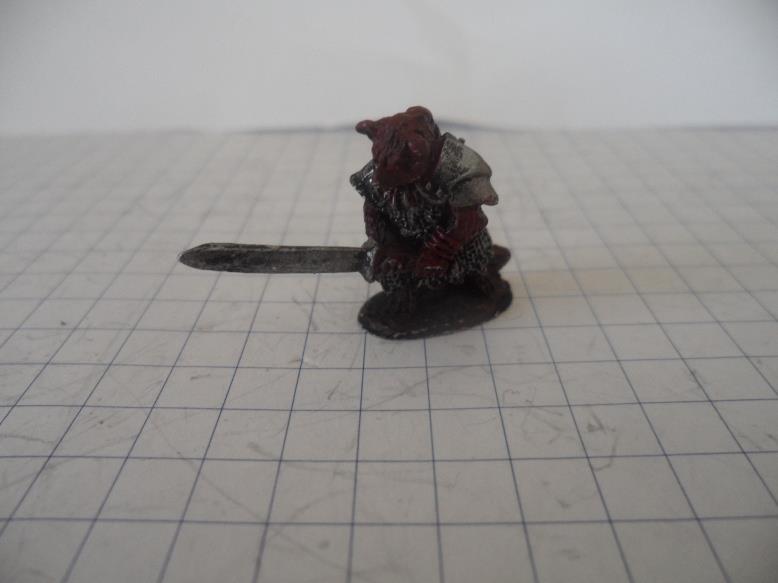 Still to be based, I'm still not sure of what to use. As always comments and advise encouraged and welcomed.